Help Your Favorite Charity with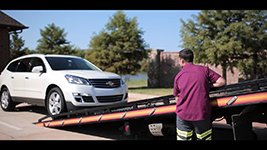 Instant Car Donation was founded with the goal of creating a win-win for charities and donors.  We connect people like you, who want to donate your car to support the things that matter most, with local charities, using an a simple and straightforward process. Have you been searching the internet, trying to make sense of the rules for donating your car? Look no further.  Our service provides you with the opportunity to focus on deciding which respected charity is right for you, rather than spending time navigating the complicated tax laws for car donations.    All it takes is a few moments on your part to fill out your contribution form.  We will arrange a free pickup of your vehicle, and assist you in recieving the best tax benefit possible for your generous gift. We take pride in helping smaller and medium-sized charities receive car donations, and providing support to those who are doing some of our community's most important work.
Charities of the Day
Preserving whaling history
The Old Dartmouth Historical Society/New Bedford Whaling Museum was founded in 1903 to create and foster an interest in the history of the territory included in Old Dartmouth; promote historical research; and collect documents and relics and provide for their proper custody. The Society established the Whaling Museum in 1907 to tell the story of American whaling and to describe the role New Bedford played as the whaling capital of the world in the nineteenth century. Today, the Museum is the largest museum in America devoted to the history of the American whaling industry and its greatest port. Through exhibits, publications, and programs, the Museum brings to life the whaling era and the history of the local area.
Impacting the lives of 2000 individuals each year from infants to nonagenarians
Founded in 1907, The South Boston Neighborhood House impacts the lives of 2000 individuals each year from infants to nonagenarians. Our focus is families and our five program and service areas, Early Education & Care Preschool, School Age Programs, Education & Career Development, Senior Programs and Family Engagement, are designed to work together to strengthen the fabric of family and community life through education and opportunity. The South Boston Neighborhood House is the oldest continually operating human service agency in South Boston, and the community's only independent multi-service provider. As an independent and stand-alone agency, South Boston Neighborhood House can be flexible, rapid in our response to community needs and at the forefront of community issues.
A library and cultural center for members and scholars
Founded in 1807, the Boston Athenæum is one of the oldest and most distinguished independent libraries and cultural institutions in the United States. The mission of the Boston Athenæum is to serve its members, the broader community, and scholars throughout the world by preserving and augmenting its collections of books and art, by providing library services and cultural programs, and by preserving and enhancing the unique atmosphere of its landmark building.
Serving the South shore since 1947
Founded in 1947, Interfaith Social Services is dedicated to improving life for South Shore families and individuals in need. Our unique approach relies on a team of volunteers, donors and community partners to deliver compassionate, client-centered programs focused on hunger, mental health and emergency assistance.
Tax Benefits
It is important to us at Instant Car Donation that you receive the largest allowable tax deduction possible without having to navigate complexities or perform extensive research. We pre-qualify all of our participating 501-c(3) non-profit charities to verify your donation will be tax deductible. The process will be streamlined for both you and the charity of your choice. We will provide you with an IRS 8283 tax form after your donation is complete.
The Importance of Choice
Donating a car is one of the most financially responsible ways to make a large charitable contribution.  Although the donee receives a tax benefit, the charity may benefit even more, by receiving a windfall that can help it to fund important projects.   Because of this, one of our primary goals is to match donees with the charities that best reflect their beliefs and values.  At Instant Car Donation, we always make charity choice an integral part of the process.  
For those of you who haven't decided on a particular charity, you can also indicate that on your contribution form and we will be happy to help your choose a charity that's right for you.
Your Local Community
There are many charities in your local area which can benefit from your car donation. We not only help you donate to a nearby charity, but we also focus on providing small local non-profits with an easy way to accept donations so that they can focus on their important work. Often the donation will make the biggest difference for such charities, bringing people together while helping support those in their local community who need it the most.