Help Your Favorite Charity with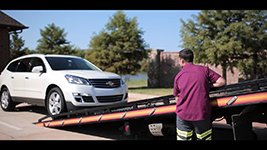 Instant Car Donation was founded with the goal of creating a win-win for charities and donors.  We connect people like you, who want to donate your car to support the things that matter most, with local charities, using an a simple and straightforward process. Have you been searching the internet, trying to make sense of the rules for donating your car? Look no further.  Our service provides you with the opportunity to focus on deciding which respected charity is right for you, rather than spending time navigating the complicated tax laws for car donations.    All it takes is a few moments on your part to fill out your contribution form.  We will arrange a free pickup of your vehicle, and assist you in recieving the best tax benefit possible for your generous gift. We take pride in helping smaller and medium-sized charities receive car donations, and providing support to those who are doing some of our community's most important work.
Charities of the Day
Restoring hope through transformational housing
Founded in 1988, Providence Network (PN) is a Denver faith-based, urban transformational housing organization that helps men, women and families heal from addictions, abuse and homelessness to become self-sufficient, productive members of the community. In addition to housing, PN's holistic program includes counseling, addictions recovery, vocational assistance, life skills development and spiritual nurturing, all within a structured environment of 24/7 live-in staff who are dedicated to offering the support and accountability needed to transition from a difficult past into a bright future.
Expand your mind. Engage your world.
Combining science with history and culture, the Fort Collins Museum of Discovery (FCMoD) connects you to a deeper understanding of your world and your place in it, from our local community to the global community beyond. FCMoD is a place where people can come together for shared events and experiences, a place for building community while providing inspiration and insight. This is the vision of the FCMoD, to create meaningful opportunities for people of all ages to learn, reflect, and have fun through hands-on and collections-based explorations in science and culture.
Helping all Coloradans afford home energy
Energy Outreach Colorado is dedicated to keeping Colorado homes warm, healthy and safe by raising money for energy assistance. We assist people in emergency situations by helping pay the balances on their utility bills. We also help limited income families to be more self-sufficient by funding energy efficiency measures that lower energy costs in affordable housing across Colorado. Through the Charitable Energy Network and the Low-Income Energy Assistance Program (LEAP), we help those in need across Colorado. We also support Energy Efficiency Programs that provide long-term solutions to help needy Coloradoans control their energy use and lower their bills.
Providing access to a broad array of arts experiences and support arts education in Colorado
The Cherry Creek Arts Festival's (CCAF) mission is to provide access to a broad array of arts experiences and support arts education in Colorado. The Arts Festival weekend event is a world-class and award-winning celebration of the visual, culinary and performing arts, and enjoys an attendance of 350,000 visitors over the course of the 3-day event. The CCAF gives patrons the FREE, rare and special opportunity to meet and talk with international visual artists, sample fine cuisine, enjoy live musical performances and artist demonstrations, and entertain their families with interactive 'ARTivities.' Along with the annual civic event, CCAF provides year-round mission-based art education and outreach programs in local area schools.
Tax Benefits
It is important to us at Instant Car Donation that you receive the largest allowable tax deduction possible without having to navigate complexities or perform extensive research. We pre-qualify all of our participating 501-c(3) non-profit charities to verify your donation will be tax deductible. The process will be streamlined for both you and the charity of your choice. We will provide you with an IRS 8283 tax form after your donation is complete.
The Importance of Choice
Donating a car is one of the most financially responsible ways to make a large charitable contribution.  Although the donee receives a tax benefit, the charity may benefit even more, by receiving a windfall that can help it to fund important projects.   Because of this, one of our primary goals is to match donees with the charities that best reflect their beliefs and values.  At Instant Car Donation, we always make charity choice an integral part of the process.  
For those of you who haven't decided on a particular charity, you can also indicate that on your contribution form and we will be happy to help your choose a charity that's right for you.
Your Local Community
There are many charities in your local area which can benefit from your car donation. We not only help you donate to a nearby charity, but we also focus on providing small local non-profits with an easy way to accept donations so that they can focus on their important work. Often the donation will make the biggest difference for such charities, bringing people together while helping support those in their local community who need it the most.