Help Your Favorite Charity with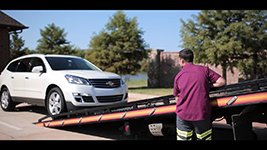 Instant Car Donation was founded with the goal of creating a win-win for charities and donors.  We connect people like you, who want to donate your car to support the things that matter most, with local charities, using an a simple and straightforward process. Have you been searching the internet, trying to make sense of the rules for donating your car? Look no further.  Our service provides you with the opportunity to focus on deciding which respected charity is right for you, rather than spending time navigating the complicated tax laws for car donations.    All it takes is a few moments on your part to fill out your contribution form.  We will arrange a free pickup of your vehicle, and assist you in recieving the best tax benefit possible for your generous gift. We take pride in helping smaller and medium-sized charities receive car donations, and providing support to those who are doing some of our community's most important work.
Charities of the Day
Creating hope and opportunity in Colorado, more than one million kids at a time
The Colorado Children's Campaign works to create hope and opportunity in Colorado, more than one million kids at a time. The Colorado Children's Campaign is a nonpartisan advocacy organization committed for 28 years to creating hope and opportunity for all of Colorado's more than 1.2 million kids. Using the most accurate, compelling data and research on child well-being and backed by an extensive, statewide network of dedicated child advocates, the Children's Campaign champions policies and programs that improve child health, early childhood experiences, and K-12 education, help lift children out of poverty and provide all of Colorado's children the opportunity to reach their full potential.
Colorado's Community Giving Fund
Founded in 1986, Community Shares of Colorado (CSC) connects Coloradans to the charities and causes they care about most. We help maximize the combined strength of more than 170 local workplaces, 150 Colorado nonprofits, 7,000 donors and other key community partners. Community Shares provides funding, raises awareness, and marshals resources for our 115 member nonprofit agencies working to provide local solutions in our communities. These organizations address human and health services, animal welfare, supporting the arts, women's issues, social change and the environment.
Great futures start here
At the Boys & Girls Clubs of Larimer County, we provide an environment that helps young people reach their full potential. It is a positive mission that we meet head-on with life-changing programs and a caring, dedicated staff. We are there, every day, when kids are the least supervised and the most vulnerable - the after-school hours from 2:30 to 7:00 M-F, and all day during the summer and other school breaks. At the Clubs, kids learn to work and play together. They are given structure and responsibility. They participate in activities and programs that are so much fun they often don't know they are learning principles and ethics. Their attitudes change, they become more confident, develop character, and learn why it is important to get an education. They are motivated to avoid alcohol, drugs, tobacco, and early sexual experimentation.
Your Doctor. Your Dignity.
Inner City Health Center is a Christ-centered healthcare home for underserved individuals where consistent, high quality treatment is provided in an atmosphere of genuine respect. We express our love for Jesus-Christ and our compassion for those in need through our deep concern for their physical, emotional, and spiritual well-being. Inner City Health Center has been providing quality comprehensive medical and dental care as well as individual and family counseling to the uninsured for almost three decades.
Tax Benefits
It is important to us at Instant Car Donation that you receive the largest allowable tax deduction possible without having to navigate complexities or perform extensive research. We pre-qualify all of our participating 501-c(3) non-profit charities to verify your donation will be tax deductible. The process will be streamlined for both you and the charity of your choice. We will provide you with an IRS 8283 tax form after your donation is complete.
The Importance of Choice
Donating a car is one of the most financially responsible ways to make a large charitable contribution.  Although the donee receives a tax benefit, the charity may benefit even more, by receiving a windfall that can help it to fund important projects.   Because of this, one of our primary goals is to match donees with the charities that best reflect their beliefs and values.  At Instant Car Donation, we always make charity choice an integral part of the process.  
For those of you who haven't decided on a particular charity, you can also indicate that on your contribution form and we will be happy to help your choose a charity that's right for you.
Your Local Community
There are many charities in your local area which can benefit from your car donation. We not only help you donate to a nearby charity, but we also focus on providing small local non-profits with an easy way to accept donations so that they can focus on their important work. Often the donation will make the biggest difference for such charities, bringing people together while helping support those in their local community who need it the most.