Help Your Favorite Charity with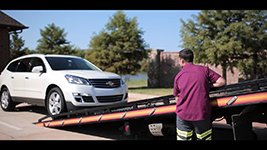 Instant Car Donation was founded with the goal of creating a win-win for charities and donors.  We connect people like you, who want to donate your car to support the things that matter most, with local charities, using an a simple and straightforward process. Have you been searching the internet, trying to make sense of the rules for donating your car? Look no further.  Our service provides you with the opportunity to focus on deciding which respected charity is right for you, rather than spending time navigating the complicated tax laws for car donations.    All it takes is a few moments on your part to fill out your contribution form.  We will arrange a free pickup of your vehicle, and assist you in recieving the best tax benefit possible for your generous gift. We take pride in helping smaller and medium-sized charities receive car donations, and providing support to those who are doing some of our community's most important work.
Charities of the Day
Jewish unity and caring
Chabad of Thailand was founded in 1993 with the guidance and blessing of the Lubavitcher Rebbe. Its sole purpose is to "love every Jew, help every Jew, bring every Jew closer to his/her Jewishness" by providing spiritual, material and social support for all Jews regardless of their origin, affiliation or degree of observance. This creates an atmosphere of unity, which transcends all differences/levels of observance and guarantees Jewish continuity. American Friends of Chabad of Thailand supports religious outreach in Thailand by providing grants to multiple outreach centers located in Thailand and in surrounding areas.
Trust. Healing. Justice.
Bivona Child Advocacy Center is a safe, welcoming place where children who have been sexually or physically abused can begin their journey of healing. The statistics on sexual abuse are startling. About one in 10 children will be sexually abused before their 18th birthday. Our 21 professional partner agencies are co-located under one roof to surround children with support and protection. Children who come to Bivona's child-friendly setting receive a forensic interview, a medical evaluation, meet with a victim advocate, and connect with a therapist all in one place so they do not have to repeat their traumatic stories of abuse over and over again. Since Bivona opened its doors in 2004, nearly 17,000 children have been evaluated.
Connecting the resources of emerging markets professionals with local organizations
EMpower, The Emerging Markets Foundation, connects the resources of Emerging Markets (EM) professionals worldwide with the vitality of local organizations in emerging market countries. Founded in 2000 by financial professionals from the EM community who wanted to give back to the countries where they did business, EMpower makes grants to local organizations working to improve conditions in their communities. EMpower UK was formed in 2007 when a group of London-based EM professionals wanted to add their resources and energy to the work being done by EMpower US. Recently, EMpower has incorporated in Hong Kong and is in the process of forming an Underwriting Group and a Board. Beginning in 2005, EMpower narrowed its focus to strategically invest in at-risk youth, aged 10-24. We provide funding and other critical support to organizations in EM countries that are working to improve the lives of young people.
Considered a "classic American museum," the Worcester Art Museum was founded in 1896 by Stephen Salisbury III and 50 prominent citizens of Worcester and opened to the public in 1898. Since less than 5 percent of its permanent collection is on display, the Museum organizes temporary exhibitions in three major areas: Contemporary, Asian and Prints, Drawings and Photographs (PDP). The Worcester Art Museum is home to one of the country's first museum/public school collaborations, established in 1927. This long-term commitment to schoolchildren in the central Massachusetts region continues today with thousands of school children visiting the museum for a tour and/or a gallery/studio/workshop as part of their schooling. In addition to these collaborations with the schools, the museum welcomes thousands of adults and families for informal and formal learning experiences in a wide range of educational and experiential programs.
Tax Benefits
It is important to us at Instant Car Donation that you receive the largest allowable tax deduction possible without having to navigate complexities or perform extensive research. We pre-qualify all of our participating 501-c(3) non-profit charities to verify your donation will be tax deductible. The process will be streamlined for both you and the charity of your choice. We will provide you with an IRS 8283 tax form after your donation is complete.
The Importance of Choice
Donating a car is one of the most financially responsible ways to make a large charitable contribution.  Although the donee receives a tax benefit, the charity may benefit even more, by receiving a windfall that can help it to fund important projects.   Because of this, one of our primary goals is to match donees with the charities that best reflect their beliefs and values.  At Instant Car Donation, we always make charity choice an integral part of the process.  
For those of you who haven't decided on a particular charity, you can also indicate that on your contribution form and we will be happy to help your choose a charity that's right for you.
Your Local Community
There are many charities in your local area which can benefit from your car donation. We not only help you donate to a nearby charity, but we also focus on providing small local non-profits with an easy way to accept donations so that they can focus on their important work. Often the donation will make the biggest difference for such charities, bringing people together while helping support those in their local community who need it the most.