Help Your Favorite Charity with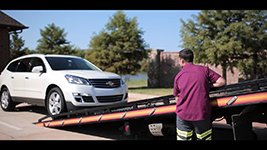 Instant Car Donation was founded with the goal of creating a win-win for charities and donors.  We connect people like you, who want to donate your car to support the things that matter most, with local charities, using an a simple and straightforward process. Have you been searching the internet, trying to make sense of the rules for donating your car? Look no further.  Our service provides you with the opportunity to focus on deciding which respected charity is right for you, rather than spending time navigating the complicated tax laws for car donations.    All it takes is a few moments on your part to fill out your contribution form.  We will arrange a free pickup of your vehicle, and assist you in recieving the best tax benefit possible for your generous gift. We take pride in helping smaller and medium-sized charities receive car donations, and providing support to those who are doing some of our community's most important work.
Charities of the Day
science.nature.explore.connect.
Founded in 1825 as the Worcester Lyceum of Natural History, EcoTarium works to contribute to a better world by inspiring a passion for science and nature through discovery. Our transition from the New England Science Center to the EcoTarium in 1998 refocused the museum on its roots in the natural sciences with a focus on hands-on exploration and discovery. EcoTarium is on the forefront of bringing science and nature education to schoolchildren in grades K-12. Each year, the museum serves thousands of schoolchildren from across the region and strives to provide unique and exciting avenues to explore science and nature inside the classroom and out.
We build strong kids, strong families, strong communities
For 145 years the YMCA of Central Massachusetts, formerly the YMCA of Greater Worcester, has been building strong kids, strong families and strong communities. Originally chartered to improve the spiritual and mental condition of young men, the YMCA has evolved, but the basic mission, rooted in Judeo-Christian principles, has remained. From its first permanent home in downtown Worcester, constructed in 1886, the organization has grown and now serves more than 30,000 men, women, boys and girls annually throughout its 40 town service area. Committed to affecting positive change, the YMCA has been recognized for its efforts in the areas of character development, teen programs, homelessness, neighborhood revitalization, international partnerships and summer camps.
Serving persons of all ages who are blind or visually impaired.
The Carroll Center for the Blind serves the needs of blind and visually-impaired persons by providing rehabilitation, skills training, and educational opportunities to achieve independence, self-sufficiency, and self-fulfillment and by educating the public regarding the potential of persons who are blind and visually-impaired. Established in 1936, the Center has pioneered innovative methods for blind persons to gain independence in their homes, in class settings, and in their work places. New and evolving technologies, combined with time-tested adaptive methods, individualized instruction, and personalized therapies developed by the Carroll Center staff, have provided thousands of blind and vision impaired persons with diverse opportunities for success and independent living.
Independence and dignity through work.
Morgan Memorial Goodwill Industries' mission is to help individuals with barriers to self-sufficiency to achieve independence and dignity through work. Not charity, but a chance.Goodwill's vision is to be recognized throughout eastern and central Massachusetts as a leader in helping individuals with barriers to self-sufficiency to enter and succeed in the workplace. Goodwill empowers people to build on their strengths to transform their lives through work. It actively engages businesses in all aspects of its endeavors and presents employers with qualified and committed workers. Its social enterprises offer training and work experience for individuals and economic vitality for communities.
Tax Benefits
It is important to us at Instant Car Donation that you receive the largest allowable tax deduction possible without having to navigate complexities or perform extensive research. We pre-qualify all of our participating 501-c(3) non-profit charities to verify your donation will be tax deductible. The process will be streamlined for both you and the charity of your choice. We will provide you with an IRS 8283 tax form after your donation is complete.
The Importance of Choice
Donating a car is one of the most financially responsible ways to make a large charitable contribution.  Although the donee receives a tax benefit, the charity may benefit even more, by receiving a windfall that can help it to fund important projects.   Because of this, one of our primary goals is to match donees with the charities that best reflect their beliefs and values.  At Instant Car Donation, we always make charity choice an integral part of the process.  
For those of you who haven't decided on a particular charity, you can also indicate that on your contribution form and we will be happy to help your choose a charity that's right for you.
Your Local Community
There are many charities in your local area which can benefit from your car donation. We not only help you donate to a nearby charity, but we also focus on providing small local non-profits with an easy way to accept donations so that they can focus on their important work. Often the donation will make the biggest difference for such charities, bringing people together while helping support those in their local community who need it the most.