Help Your Favorite Charity with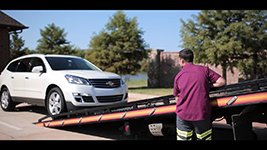 Instant Car Donation was founded with the goal of creating a win-win for charities and donors.  We connect people like you, who want to donate your car to support the things that matter most, with local charities, using an a simple and straightforward process. Have you been searching the internet, trying to make sense of the rules for donating your car? Look no further.  Our service provides you with the opportunity to focus on deciding which respected charity is right for you, rather than spending time navigating the complicated tax laws for car donations.    All it takes is a few moments on your part to fill out your contribution form.  We will arrange a free pickup of your vehicle, and assist you in recieving the best tax benefit possible for your generous gift. We take pride in helping smaller and medium-sized charities receive car donations, and providing support to those who are doing some of our community's most important work.
Charities of the Day
Engaging Youth. Changing Communities.
At Earth Force, we have 20 years of experience working with young people, particularly those in underserved communities, to help them find their voice and assume leadership roles in building sustainable communities. Headquartered in Denver and active in over 50 communities throughout the United States and Canada, Earth Force reaches over 15,000 youth per year. Through high quality professional development and inquiry-based, hands-on learning, Earth Force's approach to youth engagement, community engagement in sustainability, and environmental stewardship helps young people build the knowledge, skills, and competencies they need for careers in Science, Technology, Engineering, and Math (STEM). Students also gain stewardship behaviors that help them to be lifelong, scientifically-literate citizens.
Strengthening American Indian economies
Through a three-pronged strategy of Educating Grassroots Practitioners, Advocating for Systemic Change, Capitalizing Indian Communities, First Nations Development Institute has been working to restore Native American control and culturally-compatible stewardship of the assets they own - be they land, human potential, cultural heritage, or natural resources - and to establish new assets for ensuring the long-term vitality of Native communities. First Nations serves rural and reservation based Native American communities throughout the United States.
Build to Innovate. Build to Educate. Build to Inspire.
Bridges to Prosperity provides isolated communities with access to essential health care, education and economic opportunities by building footbridges over impassable rivers. We develop and share engineering solutions that are safe, replicable, and locally viable. We provide educational programs that teach footbridge construction to reach the greatest number of people in need. We provide opportunities for leadership development and personal growth through international collaboration. We measure our success by the long lasting impact our training and bridge projects have on the reduction of rural poverty due to isolation.
Working to bring a transformational change to Afghanistan
Morning Star Development is a community and economic development organization committed to helping the people of Afghanistan rebuild their country and their lives by offering practical hope and resources. We focus on bringing transformational change to the people of Afghanistan through sustainable economic and community development initiatives. Morning Star Development seeks to foster a corporate culture that embodies the following characteristics: Entrepreneurial; Catalytic; Transformational; and Professional.
Tax Benefits
It is important to us at Instant Car Donation that you receive the largest allowable tax deduction possible without having to navigate complexities or perform extensive research. We pre-qualify all of our participating 501-c(3) non-profit charities to verify your donation will be tax deductible. The process will be streamlined for both you and the charity of your choice. We will provide you with an IRS 8283 tax form after your donation is complete.
The Importance of Choice
Donating a car is one of the most financially responsible ways to make a large charitable contribution.  Although the donee receives a tax benefit, the charity may benefit even more, by receiving a windfall that can help it to fund important projects.   Because of this, one of our primary goals is to match donees with the charities that best reflect their beliefs and values.  At Instant Car Donation, we always make charity choice an integral part of the process.  
For those of you who haven't decided on a particular charity, you can also indicate that on your contribution form and we will be happy to help your choose a charity that's right for you.
Your Local Community
There are many charities in your local area which can benefit from your car donation. We not only help you donate to a nearby charity, but we also focus on providing small local non-profits with an easy way to accept donations so that they can focus on their important work. Often the donation will make the biggest difference for such charities, bringing people together while helping support those in their local community who need it the most.