Help Your Favorite Charity with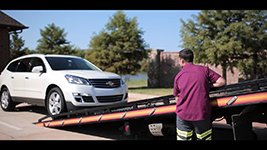 Instant Car Donation was founded with the goal of creating a win-win for charities and donors.  We connect people like you, who want to donate your car to support the things that matter most, with local charities, using an a simple and straightforward process. Have you been searching the internet, trying to make sense of the rules for donating your car? Look no further.  Our service provides you with the opportunity to focus on deciding which respected charity is right for you, rather than spending time navigating the complicated tax laws for car donations.    All it takes is a few moments on your part to fill out your contribution form.  We will arrange a free pickup of your vehicle, and assist you in recieving the best tax benefit possible for your generous gift. We take pride in helping smaller and medium-sized charities receive car donations, and providing support to those who are doing some of our community's most important work.
Charities of the Day
The memory and educational voice of "Old Ironsides."
The USS Constitution Museum serves as the memory and educational voice of "Old Ironsides." Founded in 1972, the private, non-profit USS Constitution Museum interprets the active duty US Navy vessel USS CONSTITUTION. Hands-on exhibits, online experiences, and amazing artifacts bring to life the stories of "Old Ironsides'' for more than 400,000 visitors each year. Visitors explore how ordinary people in extraordinary circumstances achieved remarkable success and how this undefeated wooden warship has become a national symbol. Extensive teacher resources and educational programs make history relevant for today's students. An admission by donation policy ensures all visitors access to this icon of the American experience. Accredited by the American Alliance of Museums, the USS Constitution Museum is a Smithsonian Institution Affiliate.
Ending homelessness in Boston
Pine Street Inn works to be a community of respect and hope for each guest it serves; to be a resource through which neighbors and friends can help to meet the basic needs of others; and to serve as a national leader in the fight to end homelessness. Our services include permanent supportive housing, emergency and transitional shelter, over 3,000 prepared meals served each day, street outreach, job training, and mental health support and substance abuse treatment. Founded in 1969, Pine Street Inn serves more than 1,300 homeless individuals daily and 10,000 annually, providing the full spectrum of services to help men and women reach their highest level of independence and get back to a place they can call home.
Providing entertaining and educational experiences in the visual arts
Established as a grass roots organization in 1975 by a committed group of citizens, the Danforth Museum of Art, now called Danforth Art, has grown to become a vital cultural resource. Danforth Art provides visitors with entertaining and educational experiences in the visual arts and educates the public through its collection of American art, changing exhibits of contemporary artists, classes and workshops in the School, and a variety of community outreach programs. Danforth Art envisions its future as a nationally recognized leader among community museums and art education centers, with an outstanding collection of American art, as well as exhibitions and programs that engage, inspire and transform the lives of children and adults.
Research for a Cure
The National Foundation for Cancer Research (NFCR) was founded in 1973 to support cancer research and public education relating to the prevention, early diagnosis, better treatments and ultimately, a cure for cancer. NFCR promotes and facilitates collaboration among scientists to accelerate the pace of discovery from bench to bedside. For nearly four decades, NFCR has been committed to discovery-oriented scientific research - Research for a Cure - cures for all types of cancers. We believe that in order to fully conquer this devastating disease, we must encourage innovative scientists to study cancer at its most fundamental level. Our funding of nearly 50 laboratories worldwide has led to some of the most significant breakthroughs in cancer research, including new approaches such as targeted cancer therapies.
Tax Benefits
It is important to us at Instant Car Donation that you receive the largest allowable tax deduction possible without having to navigate complexities or perform extensive research. We pre-qualify all of our participating 501-c(3) non-profit charities to verify your donation will be tax deductible. The process will be streamlined for both you and the charity of your choice. We will provide you with an IRS 8283 tax form after your donation is complete.
The Importance of Choice
Donating a car is one of the most financially responsible ways to make a large charitable contribution.  Although the donee receives a tax benefit, the charity may benefit even more, by receiving a windfall that can help it to fund important projects.   Because of this, one of our primary goals is to match donees with the charities that best reflect their beliefs and values.  At Instant Car Donation, we always make charity choice an integral part of the process.  
For those of you who haven't decided on a particular charity, you can also indicate that on your contribution form and we will be happy to help your choose a charity that's right for you.
Your Local Community
There are many charities in your local area which can benefit from your car donation. We not only help you donate to a nearby charity, but we also focus on providing small local non-profits with an easy way to accept donations so that they can focus on their important work. Often the donation will make the biggest difference for such charities, bringing people together while helping support those in their local community who need it the most.