Help Your Favorite Charity with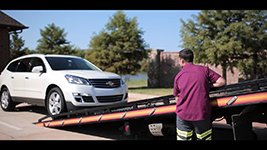 Instant Car Donation was founded with the goal of creating a win-win for charities and donors.  We connect people like you, who want to donate your car to support the things that matter most, with local charities, using an a simple and straightforward process. Have you been searching the internet, trying to make sense of the rules for donating your car? Look no further.  Our service provides you with the opportunity to focus on deciding which respected charity is right for you, rather than spending time navigating the complicated tax laws for car donations.    All it takes is a few moments on your part to fill out your contribution form.  We will arrange a free pickup of your vehicle, and assist you in recieving the best tax benefit possible for your generous gift. We take pride in helping smaller and medium-sized charities receive car donations, and providing support to those who are doing some of our community's most important work.
Charities of the Day
Sharing the good news of God's love in Christ Jesus
Founded in 1971, Bibles For The World (BFTW) shares the good news of God's love in Christ Jesus by ministering to the unreached, to the Church and to Christian leaders in developing nations, with a strong emphasis on India. We do this by: strategically distributing Bibles, New Testaments, and other scripture portions; raising up godly, well educated children through our affiliated schools both in Northeast India and in Delhi; and networking and encouraging Indian churches and national Christian leaders for greater effectiveness. Equipping such leaders through the Trinity College and Seminary in Manipur, through our partnership with Serampore University in West Bengal, and through our networks with other fine evangelical seminaries throughout India.
We lead, we inspire, we win
Founded in 1948, the National Wheelchair Basketball Association (NWBA) provides qualified individuals with physical disabilities the opportunity to play, learn and compete in the sport of wheelchair basketball. NWBA's core values will guide us in achieving our vision and mission: we value unequivocal excellence in all aspects of the organization; we strive for excellence with integrity and respect; we recognize our rich tradition as a solid foundation; we celebrate the development of our members and our community; and we believe in the pursuit of competitive excellence always.
Equipping and assisting Christians and their churches to respond to conflict biblically
Founded in 1982, the mission of Peacemaker Ministries is to equip and assist Christians and their churches to respond to conflict biblically by developing and delivering outstanding, life-changing resources, training, and services to a multitude of receptive churches throughout the world. We prepare church leaders, adults, and children for peacemaking through educational resources, seminars, and training. We also provide conflict coaching, mediation, and arbitration services to resolve church and ministry disputes, lawsuits, family divisions, and business conflicts.
Coming alongside Christian leaders around the world.
Paraclete Mission Group works to glorify God by coming alongside Christian leaders around the world. Paraclete associates are experienced missionaries and professionals who use their histories, skills and gifts to partner with individuals and organizations to help them be effective in life and ministry.
Tax Benefits
It is important to us at Instant Car Donation that you receive the largest allowable tax deduction possible without having to navigate complexities or perform extensive research. We pre-qualify all of our participating 501-c(3) non-profit charities to verify your donation will be tax deductible. The process will be streamlined for both you and the charity of your choice. We will provide you with an IRS 8283 tax form after your donation is complete.
The Importance of Choice
Donating a car is one of the most financially responsible ways to make a large charitable contribution.  Although the donee receives a tax benefit, the charity may benefit even more, by receiving a windfall that can help it to fund important projects.   Because of this, one of our primary goals is to match donees with the charities that best reflect their beliefs and values.  At Instant Car Donation, we always make charity choice an integral part of the process.  
For those of you who haven't decided on a particular charity, you can also indicate that on your contribution form and we will be happy to help your choose a charity that's right for you.
Your Local Community
There are many charities in your local area which can benefit from your car donation. We not only help you donate to a nearby charity, but we also focus on providing small local non-profits with an easy way to accept donations so that they can focus on their important work. Often the donation will make the biggest difference for such charities, bringing people together while helping support those in their local community who need it the most.