Help Your Favorite Charity with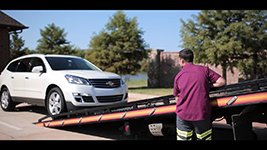 Instant Car Donation was founded with the goal of creating a win-win for charities and donors.  We connect people like you, who want to donate your car to support the things that matter most, with local charities, using an a simple and straightforward process. Have you been searching the internet, trying to make sense of the rules for donating your car? Look no further.  Our service provides you with the opportunity to focus on deciding which respected charity is right for you, rather than spending time navigating the complicated tax laws for car donations.    All it takes is a few moments on your part to fill out your contribution form.  We will arrange a free pickup of your vehicle, and assist you in recieving the best tax benefit possible for your generous gift. We take pride in helping smaller and medium-sized charities receive car donations, and providing support to those who are doing some of our community's most important work.
Charities of the Day
Building grace-based relationships
Family Matters is a non-profit ministry whose goal is to see families transformed by God's grace into instruments of restoration and reformation by equipping families for every age and stage of life. We view families as the foundation of a successful society. Today, perhaps more than ever before, the family is being fragmented and undermined by many counter-forces such as busyness, relentless change, a lack of clear moral values, an attitude of indifference, and children being forced to grow up too fast. When families are unhealthy, our communities suffer many of the consequences in areas relating to economic productivity, education, law enforcement, health care needs, abuse, and violence.
Transforming lives
Founded in 1981, the mission of the Chrysalis Shelter for Victims of Domestic Violence is to lead our community to broad-based solutions to prevent domestic abuse. For over 34 years, Chrysalis has been servicing the needs of women, children and men throughout the Valley who are trying to break the cycle of violence and abuse with a wide array of comprehensive services. The number of lives affected by Chrysalis has grown fourfold since its inception, with more than 1,200 individuals now being helped each year through the efforts of Chrysalis staff and volunteers.
Share the power of a wish
Make-A-Wish America helps to grant the wishes of children with life-threatening medical conditions to enrich the human experience with hope, strength and joy. Based in Phoenix, the organization is one of the nation's leading children's charities, serving children in every community in the United States, Puerto Rico and Guam. With the help of generous donors and more than 25,000 volunteers, Make-A-Wish grants a wish every 38 minutes, on average. It has granted more than 225,000 wishes since its inception in 1980. Visit Make-A-Wish at www.wish.org and discover how you can share the power of a wish®.
Home away from home
Ronald McDonald House Charities of Phoenix is a welcoming "home away from home" for families with children facing medical challenges, providing an atmosphere of comfort, hope and courage. The families who benefit from RMHC travel far from home to receive treatment for their child at world-renowned pediatric centers located in Phoenix. Their child's treatment may last a day, a month, or even longer. It's a long time to be away from home or to divide a family, and often times commuting or staying at a hotel is either impossible or financially challenging for a family. RMHC is able to help families overcome these obstacles by providing low-cost, temporary housing that is near their child's hospital.
Tax Benefits
It is important to us at Instant Car Donation that you receive the largest allowable tax deduction possible without having to navigate complexities or perform extensive research. We pre-qualify all of our participating 501-c(3) non-profit charities to verify your donation will be tax deductible. The process will be streamlined for both you and the charity of your choice. We will provide you with an IRS 8283 tax form after your donation is complete.
The Importance of Choice
Donating a car is one of the most financially responsible ways to make a large charitable contribution.  Although the donee receives a tax benefit, the charity may benefit even more, by receiving a windfall that can help it to fund important projects.   Because of this, one of our primary goals is to match donees with the charities that best reflect their beliefs and values.  At Instant Car Donation, we always make charity choice an integral part of the process.  
For those of you who haven't decided on a particular charity, you can also indicate that on your contribution form and we will be happy to help your choose a charity that's right for you.
Your Local Community
There are many charities in your local area which can benefit from your car donation. We not only help you donate to a nearby charity, but we also focus on providing small local non-profits with an easy way to accept donations so that they can focus on their important work. Often the donation will make the biggest difference for such charities, bringing people together while helping support those in their local community who need it the most.