Help Your Favorite Charity with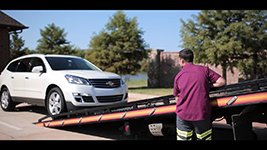 Instant Car Donation was founded with the goal of creating a win-win for charities and donors.  We connect people like you, who want to donate your car to support the things that matter most, with local charities, using an a simple and straightforward process. Have you been searching the internet, trying to make sense of the rules for donating your car? Look no further.  Our service provides you with the opportunity to focus on deciding which respected charity is right for you, rather than spending time navigating the complicated tax laws for car donations.    All it takes is a few moments on your part to fill out your contribution form.  We will arrange a free pickup of your vehicle, and assist you in recieving the best tax benefit possible for your generous gift. We take pride in helping smaller and medium-sized charities receive car donations, and providing support to those who are doing some of our community's most important work.
Charities of the Day
Providing services to seniors of North Carroll County
The Gibson Center for Senior Services has provided services to senior citizens of Northern Carroll County since 1979. Our goal is to enable seniors to remain in their homes, while maintaining a high level of independence and quality of life through the offering of an evolving array of programs and services. Our programs are designed to serve the needs of these active and passive senior residents through nutrition programs (home delivery, congregate meals and nutrition education), transportation programs for the elderly and disabled to help meet their daily living needs, social and educational programs to enable them to stay actively involved in their communities with purpose and dignity, and referral and networking programs with related community service agencies.
Dedicated to providing shelter and food to those in need
The Nashua Soup Kitchen & Shelter (NSK&S) is dedicated to providing shelter and food to those in need. The overall objective of the agency is to advocate, create, and operate programs and services that promote dignity and self-sufficiency for those we serve. To ensure that basic needs are addressed, the NSK&S is committed to joining with others in a community-wide ethic of caring.
Share the Power of a Wish
Founded in 1987, The Make-A-Wish Foundation of New Hampshire is a 501c3 organization that grants the wishes of children facing life-threatening medical conditions to enrich the human experience with hope, strength, and joy. Fulfilling a child's heartfelt wish provides a joyful and life changing experience that benefits both the child and the family. The staff and volunteers of New Hampshire strive to provide these children with the hope for better times, the strength for the tough times and sheer joy. As part of the nation's largest and most recognized wish-granting organization, with chapters and volunteers throughout the United States and the world we draw on that strength, as well as, our vast local network, to help children's dreams come true....right here in New Hampshire every day. Make-A-Wish® volunteers bring wishes to life with passion and creativity throughout the year as wish granters, fundraisers, ambassadors and office volunteers.
Seeking a community where every person is confident of a home
CATCH Neighborhood Housing is a community-based affordable housing organization that has been serving Merrimack County, New Hampshire since 1989. CATCH's mission is to strengthen our communities by creating opportunities for permanently affordable, quality housing for people otherwise not being served. CATCH has three main programs: 285 high-quality, affordable rental apartments; HOMEteam NH, a regional collaborative home buyer and home owner education and counseling program, including first-time home buyer education, foreclosure counseling and financial counseling; and Alliance Asset Management, a property management, asset management and financial services provider for CATCH and other affordable housing owners in the region.
Tax Benefits
It is important to us at Instant Car Donation that you receive the largest allowable tax deduction possible without having to navigate complexities or perform extensive research. We pre-qualify all of our participating 501-c(3) non-profit charities to verify your donation will be tax deductible. The process will be streamlined for both you and the charity of your choice. We will provide you with an IRS 8283 tax form after your donation is complete.
The Importance of Choice
Donating a car is one of the most financially responsible ways to make a large charitable contribution.  Although the donee receives a tax benefit, the charity may benefit even more, by receiving a windfall that can help it to fund important projects.   Because of this, one of our primary goals is to match donees with the charities that best reflect their beliefs and values.  At Instant Car Donation, we always make charity choice an integral part of the process.  
For those of you who haven't decided on a particular charity, you can also indicate that on your contribution form and we will be happy to help your choose a charity that's right for you.
Your Local Community
There are many charities in your local area which can benefit from your car donation. We not only help you donate to a nearby charity, but we also focus on providing small local non-profits with an easy way to accept donations so that they can focus on their important work. Often the donation will make the biggest difference for such charities, bringing people together while helping support those in their local community who need it the most.