Help Your Favorite Charity with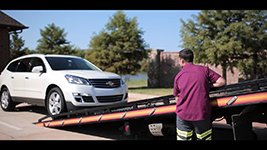 Instant Car Donation was founded with the goal of creating a win-win for charities and donors.  We connect people like you, who want to donate your car to support the things that matter most, with local charities, using an a simple and straightforward process. Have you been searching the internet, trying to make sense of the rules for donating your car? Look no further.  Our service provides you with the opportunity to focus on deciding which respected charity is right for you, rather than spending time navigating the complicated tax laws for car donations.    All it takes is a few moments on your part to fill out your contribution form.  We will arrange a free pickup of your vehicle, and assist you in recieving the best tax benefit possible for your generous gift. We take pride in helping smaller and medium-sized charities receive car donations, and providing support to those who are doing some of our community's most important work.
Charities of the Day
Maintaining and protecting Vermont's Long Trail since 1910
Since 1910, the Green Mountain Club's (GMC) mission has been to make the Vermont Mountains play a larger part in the life of the people by protecting and maintaining the Long Trail System and fostering, through education, the stewardship of Vermont's hiking trails and mountains. GMC primarily cares for the Long Trail. Additionally, GMC's advocacy and education efforts also safeguard Vermont's many other hiking trails. GMC volunteers and staff teach low-impact practices and safety skills that outdoor enthusiasts use whenever they hit the backwoods. Through its land protection program in northern Vermont, the Club has protected more than fifty-five miles of the Long Trail System and 16,000 acres of backcountry land.
A place of hope for children and families since 1894
New England Kurn Hattin Homes was founded in 1894 by Reverend Charles Albert Dickinson, who believed that young children in need or orphans could be cared for in a nurturing rural setting rather than the urban childcare institution which existed at the time. Today our mission and commitment to provide services to children and families are as strong as they were when the initial seeds were planted. Kurn Hattin is a charitable home and school dedicated to helping children grow up to become happy, productive members of society. Our program is uniquely qualified to address the complex issues of family values and children in need and at risk. Some 105 boys and girls, ages five to fifteen, and staff members form the Kurn Hattin community.Mission Statement: Kurn Hattin Homes transforms the lives of children and their families forever.
The positive place for kids
The Boys & Girls Club of Burlington has been serving the children and youth of Chittenden County since 1942. The Club was started as a place for boys who needed constructive alternatives to hanging out on Burlington street corners. As the years progressed, the Club evolved its membership to include girls as well as boys from very diverse racial, economic, ethnic and religious backgrounds. Today, the Club reaches children and youth through its many programs and constant outreach activities from two locations in the Old North End of Burlington. The mission of the Boys and Girls Club of Burlington is to inspire and enable community youth, especially those who need us most, to realize their full potential as productive, healthy, responsible and caring citizens.
Offering a new perspectives on four centuries of art and material culture
Founded in 1947, Shelburne Museum is one of the finest, most diverse, and unconventional museums of art and Americana. Over 150,000 works are exhibited in a remarkable setting of 39 exhibition buildings, 25 of which are historic and were relocated to the Museum grounds. Shelburne is home to the finest museum collections of 19th-century American folk art, quilts, 19th- and 20th-century decoys, and carriages. The Museum's collections, educational programs, special events, workshops, activities, and special exhibitions constantly offer new perspectives on four centuries of art and material culture, assuring visitors a museum experience unlike any other.
Tax Benefits
It is important to us at Instant Car Donation that you receive the largest allowable tax deduction possible without having to navigate complexities or perform extensive research. We pre-qualify all of our participating 501-c(3) non-profit charities to verify your donation will be tax deductible. The process will be streamlined for both you and the charity of your choice. We will provide you with an IRS 8283 tax form after your donation is complete.
The Importance of Choice
Donating a car is one of the most financially responsible ways to make a large charitable contribution.  Although the donee receives a tax benefit, the charity may benefit even more, by receiving a windfall that can help it to fund important projects.   Because of this, one of our primary goals is to match donees with the charities that best reflect their beliefs and values.  At Instant Car Donation, we always make charity choice an integral part of the process.  
For those of you who haven't decided on a particular charity, you can also indicate that on your contribution form and we will be happy to help your choose a charity that's right for you.
Your Local Community
There are many charities in your local area which can benefit from your car donation. We not only help you donate to a nearby charity, but we also focus on providing small local non-profits with an easy way to accept donations so that they can focus on their important work. Often the donation will make the biggest difference for such charities, bringing people together while helping support those in their local community who need it the most.