Help Your Favorite Charity with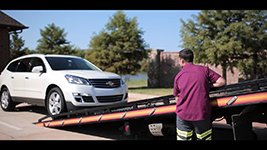 Instant Car Donation was founded with the goal of creating a win-win for charities and donors.  We connect people like you, who want to donate your car to support the things that matter most, with local charities, using an a simple and straightforward process. Have you been searching the internet, trying to make sense of the rules for donating your car? Look no further.  Our service provides you with the opportunity to focus on deciding which respected charity is right for you, rather than spending time navigating the complicated tax laws for car donations.    All it takes is a few moments on your part to fill out your contribution form.  We will arrange a free pickup of your vehicle, and assist you in recieving the best tax benefit possible for your generous gift. We take pride in helping smaller and medium-sized charities receive car donations, and providing support to those who are doing some of our community's most important work.
Charities of the Day
Live United
Founded in 1968, United Way of Addison County funds non-profit health and human service agencies and programs that enrich the lives of those who live and work in Addison County. For 45 years, United Way has taken a leadership role in the community, bringing people and resources together to address community needs. Now United Way of Addison County is in a unique position to see what services are available, act as convener of organizations, and be a leader in solving local problems.
Providing, promoting, and protecting access to reproductive health care and sexuality education
Planned Parenthood of Northern New England (PPNNE) is the largest reproductive health care and sexuality education provider and advocate in northern New England. PPNNE was founded in 1965 and has 21 health centers across Maine, New Hampshire, and Vermont. In 2015 , PPNNE served approximately 40,000 patients, and subsidized $7.4 million in services for people who can't afford the full cost of their care. We work to provide, promote, and protect access to reproductive health care and sexuality education so that all people can make voluntary choices about their reproductive and sexual health.
Vermont's environmental guardian since 1963
For over 40 years, Vermont Natural Resources Council (VNRC) has been Vermont's leader in protecting and restoring our natural resources. By building coalitions, working together, and offering common sense solutions, VNRC has set the standard for an approach to environmental protection that endures. VNRC keeps Vermonters informed on the environmental issues that you and your family care most about. We keep a constant presence in the Vermont State House to promote a vision of a Vermont that is healthy and sustainable. We empower our members to take action when the voice of concerned citizens is needed to make a difference. VNRC is the Vermont affiliate of the National Wildlife Federation.
Educating for a Sustainable Future.
Shelburne Farms is a nonprofit organization educating for a sustainable future. The Farm advances education for sustainability in Vermont, nationally, and internationally through its professional learning for teachers, farm to school, and farm-based education programs. Shelburne Farms plays a leadership role in such groundbreaking educational initiatives as the Sustainable Schools Project, a Forest for Every Classroom, and a Watershed for Every Classroom. The Farm supports the National and Vermont Farm to School Networks, Vermont Food Education Every Day, and the Farm-Based Education Network. Shelburne Farms is supported by grants and donations, as well as its program-support enterprises: a grass-based dairy and award-winning farmstead cheese-making operation, an organic market garden, maple sugaring and sustainable lumber production, an internationally-recognized seasonal inn and farm-to-table restaurant, and special events.
Tax Benefits
It is important to us at Instant Car Donation that you receive the largest allowable tax deduction possible without having to navigate complexities or perform extensive research. We pre-qualify all of our participating 501-c(3) non-profit charities to verify your donation will be tax deductible. The process will be streamlined for both you and the charity of your choice. We will provide you with an IRS 8283 tax form after your donation is complete.
The Importance of Choice
Donating a car is one of the most financially responsible ways to make a large charitable contribution.  Although the donee receives a tax benefit, the charity may benefit even more, by receiving a windfall that can help it to fund important projects.   Because of this, one of our primary goals is to match donees with the charities that best reflect their beliefs and values.  At Instant Car Donation, we always make charity choice an integral part of the process.  
For those of you who haven't decided on a particular charity, you can also indicate that on your contribution form and we will be happy to help your choose a charity that's right for you.
Your Local Community
There are many charities in your local area which can benefit from your car donation. We not only help you donate to a nearby charity, but we also focus on providing small local non-profits with an easy way to accept donations so that they can focus on their important work. Often the donation will make the biggest difference for such charities, bringing people together while helping support those in their local community who need it the most.