Help Your Favorite Charity with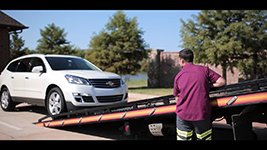 Instant Car Donation was founded with the goal of creating a win-win for charities and donors.  We connect people like you, who want to donate your car to support the things that matter most, with local charities, using an a simple and straightforward process. Have you been searching the internet, trying to make sense of the rules for donating your car? Look no further.  Our service provides you with the opportunity to focus on deciding which respected charity is right for you, rather than spending time navigating the complicated tax laws for car donations.    All it takes is a few moments on your part to fill out your contribution form.  We will arrange a free pickup of your vehicle, and assist you in recieving the best tax benefit possible for your generous gift. We take pride in helping smaller and medium-sized charities receive car donations, and providing support to those who are doing some of our community's most important work.
Charities of the Day
Improving the lives of people with diabetes
Established in 1898, Joslin Diabetes Center works to improve the lives of people with diabetes and its complications through innovative care, education and research that will lead to prevention and cure of the disease. Joslin Diabetes Center is affiliated with Harvard Medical School. Joslin Diabetes Center is the only diabetes institution in the world that goes beyond a single focus. With efforts in three critical areas a synergy develops: researchers, clinicians and educators collaborate in ways that produce cutting-edge scientific discovery, unique clinical care models and pioneering educational strategies. This one-of-a-kind framework has an impact on people with diabetes locally, nationally and across the globe.
Promoting and cultivating the practice and appreciation of all branches of the fine arts
The Provincetown Art Association and Museum (PAAM) was established in 1914 by prominent artists Charles Hawthorne, Oscar Gieberich, William Halsall, Gerrit Beneker, E. Ambrose Webster and several local business men and women. We promote and cultivate the practice and appreciation of all branches of the fine arts, to assemble and maintain in the town of Provincetown and environs a collection of works of art of merit, to hold exhibitions, and by forums, concerts and similar activities to promote education of the public in the arts and social intercourse between artists and laymen.
Advancing public health and medical research
Founded in 1957 as The Medical Foundation, Health Resources in Action is a public health and medical research funding organization committed to helping people live healthier lives and creating healthy communities through prevention, health promotion and research. For nearly half a century The Medical Foundation has worked with academic medical research institutions, health organizations, community coalitions and neighborhood groups, state and local governments, the faith community, and youth serving organizations to create grant programs to support medical research as well as identify and address important health issues in innovative ways.
Scholarships for caddies since 1949
Founded in 1949, the Francis Ouimet Scholarship Fund is committed to providing need and merit based scholarship aid to students who have demonstrated a strong work ethic by having completed at least two years of service to golf. The Ouimet Fund rewards accomplishment through the competitive, renewable scholarships. The Fund is dedicated to providing the golfing community with an opportunity to give back to golf and society by assisting youth in furthering their education. The Fund also seeks to preserve the history of Francis Ouimet's contributions to American golf. Since its founding, the Fund has awarded over $19.2 million in need and merit based college tuition assistance scholarships to over 4,500 students.
Tax Benefits
It is important to us at Instant Car Donation that you receive the largest allowable tax deduction possible without having to navigate complexities or perform extensive research. We pre-qualify all of our participating 501-c(3) non-profit charities to verify your donation will be tax deductible. The process will be streamlined for both you and the charity of your choice. We will provide you with an IRS 8283 tax form after your donation is complete.
The Importance of Choice
Donating a car is one of the most financially responsible ways to make a large charitable contribution.  Although the donee receives a tax benefit, the charity may benefit even more, by receiving a windfall that can help it to fund important projects.   Because of this, one of our primary goals is to match donees with the charities that best reflect their beliefs and values.  At Instant Car Donation, we always make charity choice an integral part of the process.  
For those of you who haven't decided on a particular charity, you can also indicate that on your contribution form and we will be happy to help your choose a charity that's right for you.
Your Local Community
There are many charities in your local area which can benefit from your car donation. We not only help you donate to a nearby charity, but we also focus on providing small local non-profits with an easy way to accept donations so that they can focus on their important work. Often the donation will make the biggest difference for such charities, bringing people together while helping support those in their local community who need it the most.