Help Your Favorite Charity with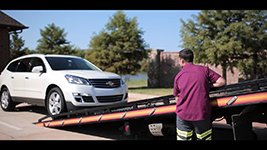 Instant Car Donation was founded with the goal of creating a win-win for charities and donors.  We connect people like you, who want to donate your car to support the things that matter most, with local charities, using an a simple and straightforward process. Have you been searching the internet, trying to make sense of the rules for donating your car? Look no further.  Our service provides you with the opportunity to focus on deciding which respected charity is right for you, rather than spending time navigating the complicated tax laws for car donations.    All it takes is a few moments on your part to fill out your contribution form.  We will arrange a free pickup of your vehicle, and assist you in recieving the best tax benefit possible for your generous gift. We take pride in helping smaller and medium-sized charities receive car donations, and providing support to those who are doing some of our community's most important work.
Charities of the Day
Join us in the fight against Niemann-Pick Type C Disease!
Founded in 1994, the Ara Parseghian Medical Research Foundation is a grassroots organization dedicated to funding medical research projects to find a treatment for Niemann-Pick Type C (NP-C) disease and related neurodegenerative disorders. As of January 2009, 25 medical research projects are being funded by the Foundation in the United States and throughout the world. Another 50 grants have been funded by the Parseghian Foundation in the past. Of the more than 400 rare disease organizations in America, the Parseghian Foundation is a leader in raising funds totaling $33 million in fourteen years.
Protecting our mountain islands and desert seas.
Founded in 1991, Sky Island Alliance is a science-based conservation organization. We are dedicated to the protection and restoration of the rich natural heritage of native species and habitats in the Sky Island region of the southwestern United States and northwestern Mexico. We work with volunteers, scientists, land owners, public officials, and government agencies to establish protected areas, restore healthy landscapes, and promote public appreciation of the region's unique biological diversity.
Providing assistance to the economically and emotionally disadvantaged
The Crossroads Nogales Mission was founded in October 1995 by Ben and Bert Wenke. It is a Christ centered recovery program serving the needs of individuals, developing life skills, giving the disadvantaged, homeless and poor a better quality of life and providing a full range of opportunity for restoration to obtain a productive and stable life. The Mission started with a homeless shelter for men and women. A few weeks later a community lunch program was started and today we have four shelters, five programs for men and women, a domestic violence shelter for women and children, holiday meals, and Bible clubs for children five times a year. Last year we were able to feed over 35,000 individuals thanks to the financial generosity of our donors. Our newest addition is the Crossroads Family Fellowship Center which was dedicated February 18, 2009.
To be the presence of Jesus Christ
Our mission is to be the presence of Jesus Christ, sharing his life-transforming hope, love, and power among distressed families of urban Phoenix to ignite their passion for God and His Kingdom. Our outreach programs meet our community's most basic needs including food and clothing and youth programs. Our empowerment programs provide case management, academic support, and workforce development. Neighborhood Ministries is a great place for urban mission opportunities for individuals, churches, and other groups.
Tax Benefits
It is important to us at Instant Car Donation that you receive the largest allowable tax deduction possible without having to navigate complexities or perform extensive research. We pre-qualify all of our participating 501-c(3) non-profit charities to verify your donation will be tax deductible. The process will be streamlined for both you and the charity of your choice. We will provide you with an IRS 8283 tax form after your donation is complete.
The Importance of Choice
Donating a car is one of the most financially responsible ways to make a large charitable contribution.  Although the donee receives a tax benefit, the charity may benefit even more, by receiving a windfall that can help it to fund important projects.   Because of this, one of our primary goals is to match donees with the charities that best reflect their beliefs and values.  At Instant Car Donation, we always make charity choice an integral part of the process.  
For those of you who haven't decided on a particular charity, you can also indicate that on your contribution form and we will be happy to help your choose a charity that's right for you.
Your Local Community
There are many charities in your local area which can benefit from your car donation. We not only help you donate to a nearby charity, but we also focus on providing small local non-profits with an easy way to accept donations so that they can focus on their important work. Often the donation will make the biggest difference for such charities, bringing people together while helping support those in their local community who need it the most.