Help Your Favorite Charity with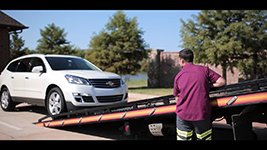 Instant Car Donation was founded with the goal of creating a win-win for charities and donors.  We connect people like you, who want to donate your car to support the things that matter most, with local charities, using an a simple and straightforward process. Have you been searching the internet, trying to make sense of the rules for donating your car? Look no further.  Our service provides you with the opportunity to focus on deciding which respected charity is right for you, rather than spending time navigating the complicated tax laws for car donations.    All it takes is a few moments on your part to fill out your contribution form.  We will arrange a free pickup of your vehicle, and assist you in recieving the best tax benefit possible for your generous gift. We take pride in helping smaller and medium-sized charities receive car donations, and providing support to those who are doing some of our community's most important work.
Charities of the Day
Advancing independent higher education and its leadership
Founded in 1956, the Council of Independent Colleges (CIC) is an association of independent colleges and universities working together to support college and university leadership, advance institutional excellence, and enhance private higher education's contributions to society. CIC is the major national service organization for all small and mid-sized, independent, liberal arts colleges and universities in the U.S. CIC is not a lobbying organization, but rather focuses on providing services to campus leaders as well as seminars, workshops, and programs that assist institutions in improving educational programs, administrative and financial performance, and institutional visibility.
Live united
The United Way of Mid Coast Maine works to improve lives by mobilizing the caring power of communities. We help connect people to services in our community through 2-1-1 Maine and connect people to volunteer opportunities throughout our region. We also work in creative ways to improve local people's education, financial stability, and health. Council members also work with others in our local communities to address root causes and prevent problems before they start.
Blue Biotechnology, Ocean Biogeochemistry and Climate Change, and Ocean Health
Bigelow Laboratory for Ocean Sciences investigates the microbial drivers of global ocean processes through basic and applied research, education, and enterprise. What we are learning will be essential to the conservation and responsible use of the ocean and the many valuable services it provides. Research at Bigelow Laboratory for Ocean Sciences is organized around three core themes of Blue Biotechnology, Ocean Biogeochemistry and Climate Change, and Ocean Health. The Laboratory's 60,000 square-foot, shore-based campus is located in East Boothbay, Maine, on the Damariscotta River estuary.
Providing the best possible care for stray, abandoned and abused animals
The Greater Androscoggin Humane Society is committed to promoting a humane community by providing the best possible care for stray, abandoned and abused animals. The Society, formerly known as the Lewiston-Auburn SPCA, was founded in 1885. As our community has grown and changed over time, the Society has grown along with it. Today we take in nearly 5,000 animals a year. For over thirty years, our main concern has been dealing with pet overpopulation, so we now spay or neuter every cat, kitten, dog, puppy and rabbit before adoption. In addition to our animals, we also offer our neighbors a low-cost Community Spay/Neuter Program.
Tax Benefits
It is important to us at Instant Car Donation that you receive the largest allowable tax deduction possible without having to navigate complexities or perform extensive research. We pre-qualify all of our participating 501-c(3) non-profit charities to verify your donation will be tax deductible. The process will be streamlined for both you and the charity of your choice. We will provide you with an IRS 8283 tax form after your donation is complete.
The Importance of Choice
Donating a car is one of the most financially responsible ways to make a large charitable contribution.  Although the donee receives a tax benefit, the charity may benefit even more, by receiving a windfall that can help it to fund important projects.   Because of this, one of our primary goals is to match donees with the charities that best reflect their beliefs and values.  At Instant Car Donation, we always make charity choice an integral part of the process.  
For those of you who haven't decided on a particular charity, you can also indicate that on your contribution form and we will be happy to help your choose a charity that's right for you.
Your Local Community
There are many charities in your local area which can benefit from your car donation. We not only help you donate to a nearby charity, but we also focus on providing small local non-profits with an easy way to accept donations so that they can focus on their important work. Often the donation will make the biggest difference for such charities, bringing people together while helping support those in their local community who need it the most.