Help Your Favorite Charity with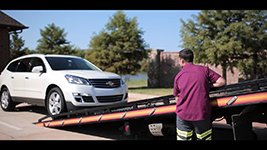 Instant Car Donation was founded with the goal of creating a win-win for charities and donors.  We connect people like you, who want to donate your car to support the things that matter most, with local charities, using an a simple and straightforward process. Have you been searching the internet, trying to make sense of the rules for donating your car? Look no further.  Our service provides you with the opportunity to focus on deciding which respected charity is right for you, rather than spending time navigating the complicated tax laws for car donations.    All it takes is a few moments on your part to fill out your contribution form.  We will arrange a free pickup of your vehicle, and assist you in recieving the best tax benefit possible for your generous gift. We take pride in helping smaller and medium-sized charities receive car donations, and providing support to those who are doing some of our community's most important work.
Charities of the Day
Producing plays with distinction and verve
The mission of the Williamstown Theatre Festival (WTF) is to produce classic and new plays with distinction and verve, provide a training program in which emerging theater talents collaborate with accomplished mentors in a vital, professional and educational atmosphere; and create and present programs that have the potential to serve and engage a diverse community. Nestled in the Berkshire Hills of western Massachusetts, WTF is a celebration of theater that brings together a vast and impressive array of artists and offers audiences varied cultural experiences. Every summer, WTF presents classic and new plays on its Main, Nikos and Center Stages, Free Theatre, Late-Night Cabaret, and readings, workshops, and other special events including a program for youngsters in North Adams called the Greylock Theatre Project.
Opening doorways to the past
Historic Deerfield is a museum of early American history, architecture, and the decorative arts that recognizes a particular responsibility for preserving and interpreting the buildings entrusted to it, their unique setting in the Town of Deerfield, and the collections in those buildings. To this end it maintains and operates the buildings as exhibition areas open to the public; conducts a broad range of educational programs; refines and adds to its collections; and promotes continuing research in its museum and library collections and in the history of the Connecticut valley.
Discover. Care. Believe.
Founded in 1947, Dana-Farber Cancer Institute provides expert, compassionate care to children and adults with cancer while advancing the understanding, diagnosis, treatment, cure, and prevention of cancer and related diseases. Since 1948, the Jimmy Fund has supported the fight against cancer in children and adults at the Dana-Farber Cancer Institute, helping to raise the chances of survival for cancer patients around the world. The Institute employs about 4,000 people supporting more than 250,000 patient visits a year, is involved in some 700 clinical trials, and is internationally renowned for its blending of research and clinical excellence.
Stories of the past, visions of the future
Founded in 1960, the American Textile History Museum (ATHM) tells America's story through the art, history, and science of our textiles. ATHM houses one of the largest collections of its kind in the world. Its collections contain thousands of books, trade catalogs, business records and personal papers, prints and photographs, a growing costume collection, millions of textiles samples, and hundreds of machines used in textile manufacture.
Tax Benefits
It is important to us at Instant Car Donation that you receive the largest allowable tax deduction possible without having to navigate complexities or perform extensive research. We pre-qualify all of our participating 501-c(3) non-profit charities to verify your donation will be tax deductible. The process will be streamlined for both you and the charity of your choice. We will provide you with an IRS 8283 tax form after your donation is complete.
The Importance of Choice
Donating a car is one of the most financially responsible ways to make a large charitable contribution.  Although the donee receives a tax benefit, the charity may benefit even more, by receiving a windfall that can help it to fund important projects.   Because of this, one of our primary goals is to match donees with the charities that best reflect their beliefs and values.  At Instant Car Donation, we always make charity choice an integral part of the process.  
For those of you who haven't decided on a particular charity, you can also indicate that on your contribution form and we will be happy to help your choose a charity that's right for you.
Your Local Community
There are many charities in your local area which can benefit from your car donation. We not only help you donate to a nearby charity, but we also focus on providing small local non-profits with an easy way to accept donations so that they can focus on their important work. Often the donation will make the biggest difference for such charities, bringing people together while helping support those in their local community who need it the most.