Help Your Favorite Charity with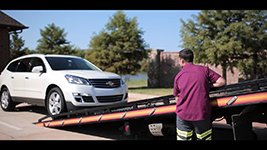 Instant Car Donation was founded with the goal of creating a win-win for charities and donors.  We connect people like you, who want to donate your car to support the things that matter most, with local charities, using an a simple and straightforward process. Have you been searching the internet, trying to make sense of the rules for donating your car? Look no further.  Our service provides you with the opportunity to focus on deciding which respected charity is right for you, rather than spending time navigating the complicated tax laws for car donations.    All it takes is a few moments on your part to fill out your contribution form.  We will arrange a free pickup of your vehicle, and assist you in recieving the best tax benefit possible for your generous gift. We take pride in helping smaller and medium-sized charities receive car donations, and providing support to those who are doing some of our community's most important work.
Charities of the Day
An independent research library founded in 1791
Founded in 1791, the Massachusetts Historical Society (MHS) is an independent research library and manuscript repository. Its holdings encompass millions of rare and unique documents and artifacts vital to the study of American history, many of them irreplaceable national treasures. In the two centuries since the founding of the MHS, its mission has remained constant: to collect, preserve, make accessible, and communicate manuscripts that promote the study of Massachusetts and the nation. The institution today encompasses five programmatic areas: library, publications, research programs, The Adams Papers, and education and public programming.
Developing, connecting and mobilizing spiritually-healthy, disciple-making Christ followers who love God and love others
Since 1887 Vision New England, formerly known as the Evangelistic Association of New England, has been helping to develop, connect and mobilize spiritually-healthy, disciple-making Christ followers, across New England, who love God and love others. Now the largest regional association in the country, Vision New England ministry initiatives have served more than 5,000 churches in 80 denominations. As the region's leading resource for pastors and churches, Vision New England is an interdependent network of individual Christians and local churches who are committed to reaching New England through disciple-making.
Inspiring all girls to be strong, smart, and bold
Girls Inc. of Worcester inspires all girls to be strong, smart, and bold. We put our mission into practice through The Girls Inc. Experience, which equips girls to navigate gender, economic and social barriers and grow into healthy, educated and independent adults.Girls Inc. of Worcester began changing the lives of girls and young women 100 years ago in 1916. The Worcester Girls Club was formed by a small and dedicated group of community members with a purpose to give ethical, educational and social advantages to girls of lower incomes families.As we proudly celebrate a century of growth and services in 2016, we continue to meet the ever-changing needs of girls. We reach more than 1,400 girls each year on site at our Providence Street facility and Camp Kinneywood lakefront summer camp, in the schools and on college campuses, and through our community partners.
Tax Benefits
It is important to us at Instant Car Donation that you receive the largest allowable tax deduction possible without having to navigate complexities or perform extensive research. We pre-qualify all of our participating 501-c(3) non-profit charities to verify your donation will be tax deductible. The process will be streamlined for both you and the charity of your choice. We will provide you with an IRS 8283 tax form after your donation is complete.
The Importance of Choice
Donating a car is one of the most financially responsible ways to make a large charitable contribution.  Although the donee receives a tax benefit, the charity may benefit even more, by receiving a windfall that can help it to fund important projects.   Because of this, one of our primary goals is to match donees with the charities that best reflect their beliefs and values.  At Instant Car Donation, we always make charity choice an integral part of the process.  
For those of you who haven't decided on a particular charity, you can also indicate that on your contribution form and we will be happy to help your choose a charity that's right for you.
Your Local Community
There are many charities in your local area which can benefit from your car donation. We not only help you donate to a nearby charity, but we also focus on providing small local non-profits with an easy way to accept donations so that they can focus on their important work. Often the donation will make the biggest difference for such charities, bringing people together while helping support those in their local community who need it the most.