Help Your Favorite Charity with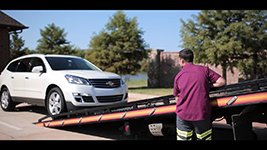 Instant Car Donation was founded with the goal of creating a win-win for charities and donors.  We connect people like you, who want to donate your car to support the things that matter most, with local charities, using an a simple and straightforward process. Have you been searching the internet, trying to make sense of the rules for donating your car? Look no further.  Our service provides you with the opportunity to focus on deciding which respected charity is right for you, rather than spending time navigating the complicated tax laws for car donations.    All it takes is a few moments on your part to fill out your contribution form.  We will arrange a free pickup of your vehicle, and assist you in recieving the best tax benefit possible for your generous gift. We take pride in helping smaller and medium-sized charities receive car donations, and providing support to those who are doing some of our community's most important work.
Charities of the Day
For a world without slavery
Polaris Project is a leading organization in the global fight against human trafficking and modern-day slavery. Named after the North Star "Polaris" that guided slaves to freedom along the Underground Railroad, Polaris Project is transforming the way that individuals and communities respond to human trafficking, in the U.S. and globally.By successfully pushing for stronger federal and state laws, operating the National Human Trafficking Resource Center hotline (1-888-373-7888), conducting trainings, and providing vital services to victims of trafficking, Polaris Project creates long-term solutions that move our society closer to a world without slavery.
Protecting, strengthening and sustaining women's and LGBTQ human rights activists throughout the world
Urgent Action Fund for Women's Human Rights is a rapid response fund that supports women's LGBTQ human rights defenders as they create cultures of justice, equality and peace. Using online, voicemail, and SMS-based funding applications, Urgent Action Fund responds to all requests within 24 to 72 hours, and grantees have funds in hand within one to seven days. Urgent Action Fund's rapid response grants support the resilience of movements by protecting activists who face immediate threats and by supporting advocacy when windows of opportunity emerge to set new legal or policy precedents. Since its founding, Urgent Action Fund has awarded more than 1,300 rapid response grants, totaling more than $5 million, to advance women's and LGBTQ human rights in 110 countries worldwide.
Promoting mutual understanding and strengthening partnerships among the peoples, leaders, and institutions of Asia and the west
With 12 locations throughout the world, Asia Society is the leading educational organization promoting mutual understanding and strengthening partnerships among the peoples, leaders, and institutions of Asia and the west. Asia Society Texas Center executes the global mission with a local focus, enriching and engaging the vast diversity of Houston through innovative, relevant programs in arts and culture, business and policy, education, and community outreach. Forward-thinking Houstonians led by former First Lady Barbara Bush and former Ambassador Roy M. Huffington established Asia Society Texas Center in 1979.
We remain committed to helping children heal.
Our mission statement, educating to end the cycle of domestic violence and save lives, speaks to our commitment and focus to help children that are victims and witnesses of domestic violence to navigate a difficult path. In the late 1990's, Joe and Ali Torre attended a life-changing seminar that proved to be a turning point for Joe, prompting him to begin speaking openly about his childhood experience with domestic violence. Growing more aware that millions of children live with violence in their homes, Joe and Ali were moved to act. As they gained the understanding and knowledge that too many of our children are afraid, unaware of how to ask for help, and suffer the same debilitating fear that he and his family had, Joe and Ali founded the Safe At Home Foundation in 2002, and since then we have reached over 60,000 youth, with 13 sites that are located in New York, California, and New Jersey.
Tax Benefits
It is important to us at Instant Car Donation that you receive the largest allowable tax deduction possible without having to navigate complexities or perform extensive research. We pre-qualify all of our participating 501-c(3) non-profit charities to verify your donation will be tax deductible. The process will be streamlined for both you and the charity of your choice. We will provide you with an IRS 8283 tax form after your donation is complete.
The Importance of Choice
Donating a car is one of the most financially responsible ways to make a large charitable contribution.  Although the donee receives a tax benefit, the charity may benefit even more, by receiving a windfall that can help it to fund important projects.   Because of this, one of our primary goals is to match donees with the charities that best reflect their beliefs and values.  At Instant Car Donation, we always make charity choice an integral part of the process.  
For those of you who haven't decided on a particular charity, you can also indicate that on your contribution form and we will be happy to help your choose a charity that's right for you.
Your Local Community
There are many charities in your local area which can benefit from your car donation. We not only help you donate to a nearby charity, but we also focus on providing small local non-profits with an easy way to accept donations so that they can focus on their important work. Often the donation will make the biggest difference for such charities, bringing people together while helping support those in their local community who need it the most.