Help Your Favorite Charity with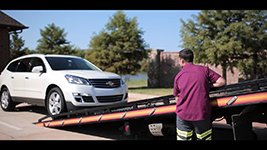 Instant Car Donation was founded with the goal of creating a win-win for charities and donors.  We connect people like you, who want to donate your car to support the things that matter most, with local charities, using an a simple and straightforward process. Have you been searching the internet, trying to make sense of the rules for donating your car? Look no further.  Our service provides you with the opportunity to focus on deciding which respected charity is right for you, rather than spending time navigating the complicated tax laws for car donations.    All it takes is a few moments on your part to fill out your contribution form.  We will arrange a free pickup of your vehicle, and assist you in recieving the best tax benefit possible for your generous gift. We take pride in helping smaller and medium-sized charities receive car donations, and providing support to those who are doing some of our community's most important work.
Charities of the Day
Strengthening and enriching lives
The Athol Area YMCA is committed to strengthening and enriching the lives of all individuals, families and our community through quality programs and services that build healthy spirit, mind and body. The Y will serve a cornerstone in our communities providing values-based programs and services for youth and adults designed to develop healthy lifestyles, delivered in a welcoming environment by committed staff and volunteers.
Art, history, natural science. Make surprising connections!
Berkshire Museum works to bring people together for experiences that spark creativity and innovative thinking by making inspiring educational connections among art, history, and natural science. The broad and varied collections of the Berkshire Museum include objects from virtually every continent, from important fine art and sculpture to natural science specimens and ancient artifacts.
. . . And justice for all
Greater Boston Legal Services' (GBLS) mission is to help poor families and individuals secure some of the most basic necessities of life that have illegally or inappropriately been denied. Clients include: families seeking benefits to avoid destitution; women and children seeking protection against abuse; homeless families seeking emergency shelter and permanent affordable housing; low-income tenants facing inappropriate eviction; elders and people with disabilities seeking inappropriately denied income support and medical benefits; and victims of torture seeking asylum in the U.S. In addition to representing individuals and families, GBLS engages in systemic advocacy to bring about positive change for the poor. GBLS also represents community groups and provides community legal education. Advocates provide advice and represent people in court, before agencies, and before city councils and the state legislature. In 2010, GBLS provided legal assistance to more than 15,000 clients.
Furthering understanding of science and technology
Founded in 1830, the Museum of Science, Boston works to stimulate interest in and further understanding of science and technology and their importance for individuals and for society. To accomplish this educational mission, the Museum is dedicated to attracting the broadest possible spectrum of participants, and involving them in activities, exhibits and programs which will: encourage curiosity, questioning and exploration; inform and educate; enhance a sense of personal achievement in learning; respect individual interest, backgrounds and abilities; and promote life-long learning and informed and active citizenship.
Tax Benefits
It is important to us at Instant Car Donation that you receive the largest allowable tax deduction possible without having to navigate complexities or perform extensive research. We pre-qualify all of our participating 501-c(3) non-profit charities to verify your donation will be tax deductible. The process will be streamlined for both you and the charity of your choice. We will provide you with an IRS 8283 tax form after your donation is complete.
The Importance of Choice
Donating a car is one of the most financially responsible ways to make a large charitable contribution.  Although the donee receives a tax benefit, the charity may benefit even more, by receiving a windfall that can help it to fund important projects.   Because of this, one of our primary goals is to match donees with the charities that best reflect their beliefs and values.  At Instant Car Donation, we always make charity choice an integral part of the process.  
For those of you who haven't decided on a particular charity, you can also indicate that on your contribution form and we will be happy to help your choose a charity that's right for you.
Your Local Community
There are many charities in your local area which can benefit from your car donation. We not only help you donate to a nearby charity, but we also focus on providing small local non-profits with an easy way to accept donations so that they can focus on their important work. Often the donation will make the biggest difference for such charities, bringing people together while helping support those in their local community who need it the most.