Help Your Favorite Charity with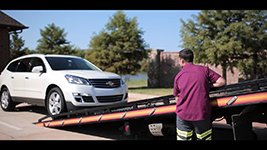 Instant Car Donation was founded with the goal of creating a win-win for charities and donors.  We connect people like you, who want to donate your car to support the things that matter most, with local charities, using an a simple and straightforward process. Have you been searching the internet, trying to make sense of the rules for donating your car? Look no further.  Our service provides you with the opportunity to focus on deciding which respected charity is right for you, rather than spending time navigating the complicated tax laws for car donations.    All it takes is a few moments on your part to fill out your contribution form.  We will arrange a free pickup of your vehicle, and assist you in recieving the best tax benefit possible for your generous gift. We take pride in helping smaller and medium-sized charities receive car donations, and providing support to those who are doing some of our community's most important work.
Charities of the Day
Homefront Enabling Relationships, Opportunities, and Empowerment through Support
H.E.R.O.E.S. Care is a collaborative effort among well established non-governmental organizations (NGOs) designed to provide complete and proactive support for members of all branches of the military and their families through pre-deployment, deployment, family reintegration and post-deployment. The program consists of a network of tens of thousands of trained caregivers and thousands of professional mental health care and service providers working together to provide an unprecedented system of support for military members and their families.
Driving positive change through the power of entertainment
Comic Relief was established to raise money and awareness to help combat poverty in the U.S. and some of the poorest communities in the world. Comic Relief makes grants to charity partners in line with its vision of a just world free from poverty. As well as running fundraising campaigns such as Red Nose Day, Comic Relief is also the charity behind other campaigns such as British Airways' Flying Start in the U.S. and the first Idol Gives Back in 2007.
Changing the face of medicine
National Medical Fellowships' (NMF) mission is to provide scholarships for underrepresented minorities in medicine. Our primary goal is to achieve equity of opportunity in medicine and equity of access to quality healthcare for all groups in American society by increasing the number of minority physicians and changing the face of medicine to better reflect-and serve our diverse nation. NMF programs fund need-based and merit scholarships during the first years of medical study and experience-based opportunities for more senior students, increasing the number of culturally competent providers and addressing some of the cultural barriers that ultimately contribute to disparities. Since 1946, National Medical Fellowships has awarded over $39 million to more than 28,000 recipients.
Be the change
The United Way of Kennebec Valley serves the community by identifying human care needs, raising and allocating funds to meet those needs, and encouraging volunteers to participate in community service. We are proud supporters of many community initiatives that have been spearheaded by local businesses and citizens to provide help where there is a need.
Tax Benefits
It is important to us at Instant Car Donation that you receive the largest allowable tax deduction possible without having to navigate complexities or perform extensive research. We pre-qualify all of our participating 501-c(3) non-profit charities to verify your donation will be tax deductible. The process will be streamlined for both you and the charity of your choice. We will provide you with an IRS 8283 tax form after your donation is complete.
The Importance of Choice
Donating a car is one of the most financially responsible ways to make a large charitable contribution.  Although the donee receives a tax benefit, the charity may benefit even more, by receiving a windfall that can help it to fund important projects.   Because of this, one of our primary goals is to match donees with the charities that best reflect their beliefs and values.  At Instant Car Donation, we always make charity choice an integral part of the process.  
For those of you who haven't decided on a particular charity, you can also indicate that on your contribution form and we will be happy to help your choose a charity that's right for you.
Your Local Community
There are many charities in your local area which can benefit from your car donation. We not only help you donate to a nearby charity, but we also focus on providing small local non-profits with an easy way to accept donations so that they can focus on their important work. Often the donation will make the biggest difference for such charities, bringing people together while helping support those in their local community who need it the most.