Help Your Favorite Charity with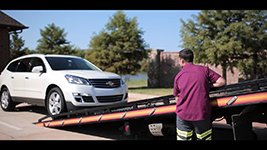 Instant Car Donation was founded with the goal of creating a win-win for charities and donors.  We connect people like you, who want to donate your car to support the things that matter most, with local charities, using an a simple and straightforward process. Have you been searching the internet, trying to make sense of the rules for donating your car? Look no further.  Our service provides you with the opportunity to focus on deciding which respected charity is right for you, rather than spending time navigating the complicated tax laws for car donations.    All it takes is a few moments on your part to fill out your contribution form.  We will arrange a free pickup of your vehicle, and assist you in recieving the best tax benefit possible for your generous gift. We take pride in helping smaller and medium-sized charities receive car donations, and providing support to those who are doing some of our community's most important work.
Charities of the Day
Hope and Healing for Children with Cancer
The Boston House: Hope and Healing for Children with Cancer opened its doors in Brookline in 1979 as the Boston Ronald McDonald House, establishing itself as the eighth House in the country. The Boston House, which changed its name but not its mission in 2017, is a home-away-from-home for families of children ages birth through 21 being treated for cancer at Boston's Children's Hospital, Dana-Farber Cancer Institute's Jimmy Fund Clinic and other area hospitals. Families live with us while their children are inpatients, undergoing surgery, chemotherapy and bone marrow transplants. They also stay while the children receive outpatient treatment such as radiation therapy and many types of chemotherapy.
You are not alone
Samaritans' purpose is to alleviate despair, isolation, distress and suicidal feelings among individuals in our community, 24 hours a day; to educate the public about suicide prevention; and to reduce the stigma associated with suicide. We accomplish this through services that emphasize confidential, nonjudgmental, and compassionate listening. Samaritans' goal is to reduce the risk of suicide and increase awareness about suicide prevention throughout Greater Boston and MetroWest. We accomplish this through five suicide prevention programs.
The largest provider of affordable housing in Worcester designed to meet the needs of women and children.
Abby Kelley Foster House, Inc. (Abby's House) opened in 1976 as one of the first overnight emergency shelters for women -- with or without children -- in the U.S. Since 1976, Abby Kelley Foster House, Inc. (Abby's House) has provided more than 11,500 homeless women and children with a safe place to stay, regroup, and rebuild. At present, it is one of two family shelters in the area that does not require its guests to be on welfare. With 78 units, Abby's House is the largest provider of affordable housing in Worcester designed to meet the needs of women and children. Abby's House is committed to ending homelessness.
Equal justice under law
Through strategic litigation, public policy advocacy, and education, Gay & Lesbian Advocates & Defenders works in New England and nationally to create a just society free of discrimination based on gender identity and expression, HIV status, and sexual orientation.
Tax Benefits
It is important to us at Instant Car Donation that you receive the largest allowable tax deduction possible without having to navigate complexities or perform extensive research. We pre-qualify all of our participating 501-c(3) non-profit charities to verify your donation will be tax deductible. The process will be streamlined for both you and the charity of your choice. We will provide you with an IRS 8283 tax form after your donation is complete.
The Importance of Choice
Donating a car is one of the most financially responsible ways to make a large charitable contribution.  Although the donee receives a tax benefit, the charity may benefit even more, by receiving a windfall that can help it to fund important projects.   Because of this, one of our primary goals is to match donees with the charities that best reflect their beliefs and values.  At Instant Car Donation, we always make charity choice an integral part of the process.  
For those of you who haven't decided on a particular charity, you can also indicate that on your contribution form and we will be happy to help your choose a charity that's right for you.
Your Local Community
There are many charities in your local area which can benefit from your car donation. We not only help you donate to a nearby charity, but we also focus on providing small local non-profits with an easy way to accept donations so that they can focus on their important work. Often the donation will make the biggest difference for such charities, bringing people together while helping support those in their local community who need it the most.