Help Your Favorite Charity with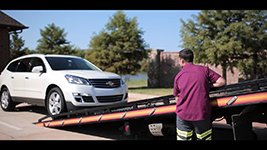 Instant Car Donation was founded with the goal of creating a win-win for charities and donors.  We connect people like you, who want to donate your car to support the things that matter most, with local charities, using an a simple and straightforward process. Have you been searching the internet, trying to make sense of the rules for donating your car? Look no further.  Our service provides you with the opportunity to focus on deciding which respected charity is right for you, rather than spending time navigating the complicated tax laws for car donations.    All it takes is a few moments on your part to fill out your contribution form.  We will arrange a free pickup of your vehicle, and assist you in recieving the best tax benefit possible for your generous gift. We take pride in helping smaller and medium-sized charities receive car donations, and providing support to those who are doing some of our community's most important work.
Charities of the Day
Providing children who are deaf and hard of hearing with the listening, learning and spoken language skills they need.
Clarke provides children who are deaf and hard of hearing with the listening, learning and spoken language skills they need to succeed. Annually, more than 800 children and their families benefit from programs and services at our five campus locations: Boston, Jacksonville, New York City, Northampton and Philadelphia. Clarke impacts the lives of children and adults through educational and early childhood programs, hearing services, mainstream services, research, curriculum development and the teachers and professionals trained by Clarke who take their special skills to all parts of the world.
Live united
Founded in 1920, the United Way of Central Massachusetts' mission is to inspire and mobilize the caring power of our community to ensure that children, youth, families and those in need have the opportunity to become self-sufficient and successful members of society. United Way of Central Massachusetts has played a critical role in the local community by helping those in need. As community leaders, we convene local resources - donors, volunteers, partners and agencies to address the most critical human needs, and create a positive, measurable impact in the community. Our impact areas include: ensuring children's readiness for school; supporting positive youth development; and helping people most in need.
Live United
Founded in 1942, United Way of Greater Attleboro/Taunton's mission is to improve lives by uniting the caring power of communities to advance the common good. Our focus is on education, income, and health, because these are the building blocks for a good quality of life. We will recruit the people and organizations from all across the community who bring the passion, expertise, and resources needed to get things done. We invite you to be a part of the change. You can give, you can advocate, and you can volunteer. That's what it means to Live United.
Innovation. Information. Impact.
Established in 1915, The Boston Foundation devotes its resources to building and sustaining a vital, prosperous city and region, where justice and opportunity are extended to everyone. We fulfill this mission in three principal ways: making grants to nonprofit organizations and designing special funding initiatives to address this community's critical challenges; working in partnership with donors and other funders to achieve high-impact philanthropy; serving as a civic hub and center of information, where ideas are shared, levers for change are identified, and common agendas for the future are developed. The Foundation and its donors make more than $80 million in grants every year.
Tax Benefits
It is important to us at Instant Car Donation that you receive the largest allowable tax deduction possible without having to navigate complexities or perform extensive research. We pre-qualify all of our participating 501-c(3) non-profit charities to verify your donation will be tax deductible. The process will be streamlined for both you and the charity of your choice. We will provide you with an IRS 8283 tax form after your donation is complete.
The Importance of Choice
Donating a car is one of the most financially responsible ways to make a large charitable contribution.  Although the donee receives a tax benefit, the charity may benefit even more, by receiving a windfall that can help it to fund important projects.   Because of this, one of our primary goals is to match donees with the charities that best reflect their beliefs and values.  At Instant Car Donation, we always make charity choice an integral part of the process.  
For those of you who haven't decided on a particular charity, you can also indicate that on your contribution form and we will be happy to help your choose a charity that's right for you.
Your Local Community
There are many charities in your local area which can benefit from your car donation. We not only help you donate to a nearby charity, but we also focus on providing small local non-profits with an easy way to accept donations so that they can focus on their important work. Often the donation will make the biggest difference for such charities, bringing people together while helping support those in their local community who need it the most.