Help Your Favorite Charity with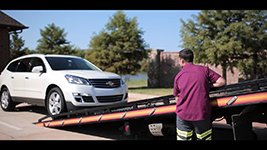 Instant Car Donation was founded with the goal of creating a win-win for charities and donors.  We connect people like you, who want to donate your car to support the things that matter most, with local charities, using an a simple and straightforward process. Have you been searching the internet, trying to make sense of the rules for donating your car? Look no further.  Our service provides you with the opportunity to focus on deciding which respected charity is right for you, rather than spending time navigating the complicated tax laws for car donations.    All it takes is a few moments on your part to fill out your contribution form.  We will arrange a free pickup of your vehicle, and assist you in recieving the best tax benefit possible for your generous gift. We take pride in helping smaller and medium-sized charities receive car donations, and providing support to those who are doing some of our community's most important work.
Charities of the Day
To inspire and enable all young people to reach their full potential
The Boys & Girls Clubs of Greater Concord provides afterschool programs, summer day camps and basketball leagues to 1300 youth in the greater Concord area. Our mission is to inspire and enable all young people, especially those who need us most, to reach their full potential as productive, caring and responsible citizens. We offer a safe place to belong, caring adult mentors and programs covering everything from academics and leadership development to physical fitness and healthy habits.
Live the life you want.
The mission of the National Federation of the Blind is to serve as a means for blind people to come together to work collectively to improve our lives. By providing public education about blindness, information and referral services, scholarships, literature and materials about blindness, specialized aids and appliances, adaptive equipment, and support for blind people and their families, the members of the National Federation of the Blind strive to spread the word that the blind are normal individuals who can compete on equal terms with their sighted peers. Together, with love, hope, and determination, we transform dreams into reality.
Bringing history and people together for delight, discovery, and learning
Founded in 1967, the mission of Strawbery Banke Museum is to promote understanding of the lives of individuals and the value of community through encounters with the history and ongoing preservation of a New England Seaport Neighborhood. Visitors to Strawbery Banke have the opportunity to experience and imagine how people lived and worked in this typical American neighborhood throughout four centuries of history. Through its restored houses, its featured exhibits, its historic landscapes and gardens, and its interpretive programs, Strawbery Banke tells the stories of the many generations who settled in the Portsmouth, NH, community from the late l7th to the mid-20th century. Annually, the Museum serves 65,000 individuals of all ages.
Helping to create a more informed public
The mission of New Hampshire Public Radio (NHPR) is to help create a more informed public, one challenged and enriched by a deeper understanding and appreciation of state, national and worldwide events, ideas and culture. To that end, we offer the highest quality news and information and cultural programming that we can achieve within the limits of our resources. We do this through our broadcasts and through our web operations. We have grown significantly since we began broadcasting in 1981, from 500 station members to nearly 15,000 and from a single station to six transmitters and four translators. With a signal that can be heard in almost every corner of the state, NHPR is committed to bring the different regions of this state together.
Tax Benefits
It is important to us at Instant Car Donation that you receive the largest allowable tax deduction possible without having to navigate complexities or perform extensive research. We pre-qualify all of our participating 501-c(3) non-profit charities to verify your donation will be tax deductible. The process will be streamlined for both you and the charity of your choice. We will provide you with an IRS 8283 tax form after your donation is complete.
The Importance of Choice
Donating a car is one of the most financially responsible ways to make a large charitable contribution.  Although the donee receives a tax benefit, the charity may benefit even more, by receiving a windfall that can help it to fund important projects.   Because of this, one of our primary goals is to match donees with the charities that best reflect their beliefs and values.  At Instant Car Donation, we always make charity choice an integral part of the process.  
For those of you who haven't decided on a particular charity, you can also indicate that on your contribution form and we will be happy to help your choose a charity that's right for you.
Your Local Community
There are many charities in your local area which can benefit from your car donation. We not only help you donate to a nearby charity, but we also focus on providing small local non-profits with an easy way to accept donations so that they can focus on their important work. Often the donation will make the biggest difference for such charities, bringing people together while helping support those in their local community who need it the most.