Help Your Favorite Charity with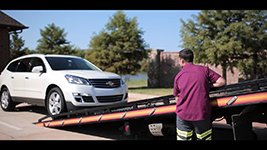 Instant Car Donation was founded with the goal of creating a win-win for charities and donors.  We connect people like you, who want to donate your car to support the things that matter most, with local charities, using an a simple and straightforward process. Have you been searching the internet, trying to make sense of the rules for donating your car? Look no further.  Our service provides you with the opportunity to focus on deciding which respected charity is right for you, rather than spending time navigating the complicated tax laws for car donations.    All it takes is a few moments on your part to fill out your contribution form.  We will arrange a free pickup of your vehicle, and assist you in recieving the best tax benefit possible for your generous gift. We take pride in helping smaller and medium-sized charities receive car donations, and providing support to those who are doing some of our community's most important work.
Charities of the Day
Dedicated to the making of music consonant with the highest aspirations of musical art
The mission of the Boston Symphony Orchestra (BSO) is to foster and maintain an organization dedicated to the making of music consonant with the highest aspirations of musical art, creating performances and providing educational and training programs at the highest level of excellence. Founded in 1881, the BSO presents an average of 27 programs in nearly 100 concerts at Symphony Hall between September and April; another 33 concerts are presented each summer at Tanglewood. Education is integral to the BSO's mission, and comprises two main components: the training of young professional musicians at the Tanglewood Music Center, and in-school and summer programs that address the need for integrated, high-quality arts education in the public schools.
We are for Youth Development, Healthy Living and Social Responsibility.
The YMCA of Greater Boston is dedicated to improving the health of mind, body and spirit of individuals and families in our communities. We welcome men and women, boys and girls of all incomes, faiths and cultures. We provide childcare and after-school programs for more than 3,300 children each school day in greater Boston. We provide affordable and accessible programs to more than 100,000 children, teens, adults and seniors every year, thanks to nearly 1,500 employees, 550 summer teen employees and 1,500 dedicated volunteers. We help 4,000 individuals a year from 35 countries learn to participate in our community and the local economy through English as a Second Language and job training programs.
Add Your Strength
CJP, Greater Boston's Jewish Federation, brings together the people, partners and resources to fulfill the most important needs and aspirations of our community. Rooted in compassion and justice and driven by innovation, we care for the vulnerable, forge strong connections with Israel and above all, inspire the next generation to embrace Jewish life and learning.
Kindness and care for animals
The MSPCA-Angell (Massachusetts Society for the Prevention of Cruelty to Animals - Angell Animal Medical Center) is a national and international leader in animal protection and veterinary medicine and provides direct hands-on care for thousands of animals each year. Founded in 1868, we are the second-oldest humane society in the United States. Our services include animal protection and adoption, advocacy, humane education, law enforcement, and world-class veterinary care. The mission of MSPCA-Angell is to protect animals, relieve their suffering, advance their health and welfare, prevent cruelty, and work for a just and compassionate society.
Tax Benefits
It is important to us at Instant Car Donation that you receive the largest allowable tax deduction possible without having to navigate complexities or perform extensive research. We pre-qualify all of our participating 501-c(3) non-profit charities to verify your donation will be tax deductible. The process will be streamlined for both you and the charity of your choice. We will provide you with an IRS 8283 tax form after your donation is complete.
The Importance of Choice
Donating a car is one of the most financially responsible ways to make a large charitable contribution.  Although the donee receives a tax benefit, the charity may benefit even more, by receiving a windfall that can help it to fund important projects.   Because of this, one of our primary goals is to match donees with the charities that best reflect their beliefs and values.  At Instant Car Donation, we always make charity choice an integral part of the process.  
For those of you who haven't decided on a particular charity, you can also indicate that on your contribution form and we will be happy to help your choose a charity that's right for you.
Your Local Community
There are many charities in your local area which can benefit from your car donation. We not only help you donate to a nearby charity, but we also focus on providing small local non-profits with an easy way to accept donations so that they can focus on their important work. Often the donation will make the biggest difference for such charities, bringing people together while helping support those in their local community who need it the most.