Help Your Favorite Charity with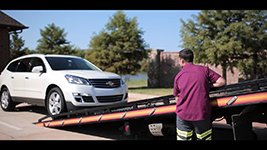 Instant Car Donation was founded with the goal of creating a win-win for charities and donors.  We connect people like you, who want to donate your car to support the things that matter most, with local charities, using an a simple and straightforward process. Have you been searching the internet, trying to make sense of the rules for donating your car? Look no further.  Our service provides you with the opportunity to focus on deciding which respected charity is right for you, rather than spending time navigating the complicated tax laws for car donations.    All it takes is a few moments on your part to fill out your contribution form.  We will arrange a free pickup of your vehicle, and assist you in recieving the best tax benefit possible for your generous gift. We take pride in helping smaller and medium-sized charities receive car donations, and providing support to those who are doing some of our community's most important work.
Charities of the Day
Supporting a just transition to a new economy that enables both thriving communities and ecological health.
The mission of the New Economy Coalition (NEC) is to convene and support all those who might contribute to an economy that is restorative to people, place, and planet, and that operates according to principles of democracy, justice and appropriate scale. Faced with interconnected ecological and economic crises, we believe that shared prosperity, sustainability and an equitable society require deep, systemic changes to both our economy and our politics. We support a just transition to a new economy that enables both thriving communities and ecological health.
Continuing support for Vermont communities since 1980
The Preservation Trust of Vermont was founded in 1980 to initiate, stimulate and assist local and statewide efforts to preserve and use Vermont's rich collection of historic, architectural cultural and community resources. We help through planning grants, technical assistance, preservation grants, and a variety of educational tools. Much of this work is in partnership with local organizations, communities and individual Vermonters who are actively working to protect and restore significant historic properties, downtowns and community centers. The Preservation Trust has assisted community leaders, volunteers, and nonprofit organizations in virtually every community in Vermont.
Because everybody deserves a home
Mission Statement: COTS provides emergency shelter, services, and housing for people who are homeless or marginally housed in Vermont. COTS advocates for long-term solutions to end homelessness. Core Values: We believe: in the value and dignity of every human life; that housing is a fundamental human right; and that emergency shelter is not the solution to homelessness. The Committee on Temporary Shelter (COTS) is the largest service provider for the homeless and those at risk of becoming homeless in Vermont. COTS is a private nonprofit, governed by a volunteer Board of Directors.The nationally recognized nonprofit operates two family shelters, an overnight shelter and a daytime shelter for single adults, and four facilities providing permanent and transitional housing. The COTS Housing Resource Center is a homelessness prevention program that helps households in financial crisis avert homelessness or move more quickly into housing.
A Nonprofit Community Enterprise
In 1991 in Burlington, Vermont, ReCycle North began an innovative program of repairing and reselling household items that otherwise would have gone to the dump. Out of that founding vision, more than 750 people have received job training and skills essential to gainful employment, 10,000 low-income people have received needed household goods and building materials, more than 10,000 tons of materials have been kept from the landfill, and 50 people now have secure employment through income earned largely from this social enterprise. ReCycle North changed it's name to ReSOURCE in 2009 and continues to meet community and individual needs through education and job skills training, environmental stewardship, and economic opportunities.
Tax Benefits
It is important to us at Instant Car Donation that you receive the largest allowable tax deduction possible without having to navigate complexities or perform extensive research. We pre-qualify all of our participating 501-c(3) non-profit charities to verify your donation will be tax deductible. The process will be streamlined for both you and the charity of your choice. We will provide you with an IRS 8283 tax form after your donation is complete.
The Importance of Choice
Donating a car is one of the most financially responsible ways to make a large charitable contribution.  Although the donee receives a tax benefit, the charity may benefit even more, by receiving a windfall that can help it to fund important projects.   Because of this, one of our primary goals is to match donees with the charities that best reflect their beliefs and values.  At Instant Car Donation, we always make charity choice an integral part of the process.  
For those of you who haven't decided on a particular charity, you can also indicate that on your contribution form and we will be happy to help your choose a charity that's right for you.
Your Local Community
There are many charities in your local area which can benefit from your car donation. We not only help you donate to a nearby charity, but we also focus on providing small local non-profits with an easy way to accept donations so that they can focus on their important work. Often the donation will make the biggest difference for such charities, bringing people together while helping support those in their local community who need it the most.