Help Your Favorite Charity with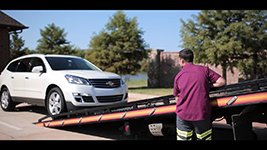 Instant Car Donation was founded with the goal of creating a win-win for charities and donors.  We connect people like you, who want to donate your car to support the things that matter most, with local charities, using an a simple and straightforward process. Have you been searching the internet, trying to make sense of the rules for donating your car? Look no further.  Our service provides you with the opportunity to focus on deciding which respected charity is right for you, rather than spending time navigating the complicated tax laws for car donations.    All it takes is a few moments on your part to fill out your contribution form.  We will arrange a free pickup of your vehicle, and assist you in recieving the best tax benefit possible for your generous gift. We take pride in helping smaller and medium-sized charities receive car donations, and providing support to those who are doing some of our community's most important work.
Charities of the Day
Building political power for young people
Fusing pop culture, politics, and technology, Rock the Vote works to mobilize the millennial voting bloc and the youth vote, protect voting rights, and advocate for an electoral process and voting system that works for the 21st century electorate. For almost 25 years, Rock the Vote has pioneered ways to make voting easier by simplifying and demystifying voter registration and elections for young adults.
Bringing animals and people together
The New Hampshire SPCA (NHSPCA) is a community resource center bringing animals and people together. We provide adoption, education, investigation and sheltering services in a professional and compassionate way. The NHSPCA serves over 121 communities in the seacoast of New Hampshire, southern Maine and northern Massachusetts. Our Adoption Center receives almost 3,000 unwanted, neglected or abused animals in our region each year. We provide each one with a warm bed, loving care and take every step possible to place them in the best possible new home. We also provide behavior training for pets, humane education and community programs, and cruelty investigations and advocacy.
Protecting New Hampshire's natural environment for wildlife and for people
New Hampshire Audubon (NHA), a statewide membership organization, is dedicated to the conservation of wildlife and habitat throughout the state. Independent of the National Audubon Society, NHA has offered programs in wildlife conservation, land protection, environmental policy, and environmental education since 1914. Although NHA is a statewide organization, it also serves members and the public on a local level through its seven staffed visitor centers. While each is a little different from the others, all are a source of educational programs for children and adults, special events, and a means of exploring the outdoors.
The best shelter is a humane community
Established in 1875, the Monadnock Humane Society (MHS) is a private humane organization dedicated to improving the quality of life for animals and people through humane education, and to providing shelter and facilitating adoption for lost, abused or abandoned animals. The MHS Adoption and Learning Center is a 23,000 square foot facility located in a secluded setting that redefines the concept of animal shelter. From the comfortable Almost Home Rooms for dogs and spacious, naturally lit feline catillions to the state-of-the-art training center and boarding facility, MHS truly does provide a caring and safe haven for thousands of animals waiting to find their forever home. MHS also offers a welcoming atmosphere for visitors and the community.
Tax Benefits
It is important to us at Instant Car Donation that you receive the largest allowable tax deduction possible without having to navigate complexities or perform extensive research. We pre-qualify all of our participating 501-c(3) non-profit charities to verify your donation will be tax deductible. The process will be streamlined for both you and the charity of your choice. We will provide you with an IRS 8283 tax form after your donation is complete.
The Importance of Choice
Donating a car is one of the most financially responsible ways to make a large charitable contribution.  Although the donee receives a tax benefit, the charity may benefit even more, by receiving a windfall that can help it to fund important projects.   Because of this, one of our primary goals is to match donees with the charities that best reflect their beliefs and values.  At Instant Car Donation, we always make charity choice an integral part of the process.  
For those of you who haven't decided on a particular charity, you can also indicate that on your contribution form and we will be happy to help your choose a charity that's right for you.
Your Local Community
There are many charities in your local area which can benefit from your car donation. We not only help you donate to a nearby charity, but we also focus on providing small local non-profits with an easy way to accept donations so that they can focus on their important work. Often the donation will make the biggest difference for such charities, bringing people together while helping support those in their local community who need it the most.