Help Your Favorite Charity with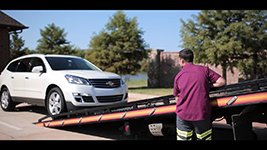 Instant Car Donation was founded with the goal of creating a win-win for charities and donors.  We connect people like you, who want to donate your car to support the things that matter most, with local charities, using an a simple and straightforward process. Have you been searching the internet, trying to make sense of the rules for donating your car? Look no further.  Our service provides you with the opportunity to focus on deciding which respected charity is right for you, rather than spending time navigating the complicated tax laws for car donations.    All it takes is a few moments on your part to fill out your contribution form.  We will arrange a free pickup of your vehicle, and assist you in recieving the best tax benefit possible for your generous gift. We take pride in helping smaller and medium-sized charities receive car donations, and providing support to those who are doing some of our community's most important work.
Charities of the Day
Building a better Washington
Citizens for Responsibility and Ethics in Washington (CREW) uses high-impact legal actions to target government officials who sacrifice the common good to special interests. At CREW, we believe politicians must be held accountable for their actions. Day in and day out, we work to ensure government officials - regardless of party affiliation - act with honesty and integrity and merit the public trust. CREW accomplishes this by marrying in-depth research and investigation with hard-charging legal action and an aggressive communications strategy. We augment these efforts by building coalitions to push for policies favoring transparency and accountability. To garner support for our efforts, we use all mediums of the modern media - television, radio, print, and social networking - to maximize coverage of our work.
Helping create a world of endless possibilities for our students
Classroom Central equips students living in poverty to effectively learn by collecting and distributing free school supplies. Classroom Central ensures that all children living in poverty have all the tools they need to not only learn but to succeed. When equipped with the proper supplies, we believe there's no limit to what children can achieve. Classroom Central serves high-poverty schools in six school districts: Charlotte-Mecklenburg, Gaston, Iredell-Statesville, Union, Kannapolis & Lancaster.
Education, Empowerment, Enterprise
Adelante Mujeres educates and empowers Latina women and their families through holistic programs that ensure their full participation and active leadership in the community. As our organization continues to grow, our programs and services have expanded to serve Latino youth, children, and men as well as women, especially through our microenterprise and agriculture services and the Forest Grove Farmers Market. At Adelante Mujeres, we endeavor to strengthen Latino families as a whole because we believe a strong community requires the inclusion of everyone.
Inspiring teachers, creating leaders
Worldfund's vision is for every child in Latin America to benefit from exceptional educators who inspire them to learn the skills necessary for dignified work and life. Worldfund delivers world-class, practical, human-centered training and ongoing support to teachers and principals from underserved schools in Latin America. Worldfund works in partnership with state governments and private corporations to achieve scale and sustainability of its three programs - STEM (science and math teachers), LISTO (principal leadership training) and IAPE (public school English language teachers). Since its founding in 2002, Worldfund has trained more than 2,000 teachers and principals in Latin America's public schools. We impact over 350,000 students annually and aim to reach 1.2 million by 2015. Worldfund has offices in New York City, Mexico City, and São Paulo.
Tax Benefits
It is important to us at Instant Car Donation that you receive the largest allowable tax deduction possible without having to navigate complexities or perform extensive research. We pre-qualify all of our participating 501-c(3) non-profit charities to verify your donation will be tax deductible. The process will be streamlined for both you and the charity of your choice. We will provide you with an IRS 8283 tax form after your donation is complete.
The Importance of Choice
Donating a car is one of the most financially responsible ways to make a large charitable contribution.  Although the donee receives a tax benefit, the charity may benefit even more, by receiving a windfall that can help it to fund important projects.   Because of this, one of our primary goals is to match donees with the charities that best reflect their beliefs and values.  At Instant Car Donation, we always make charity choice an integral part of the process.  
For those of you who haven't decided on a particular charity, you can also indicate that on your contribution form and we will be happy to help your choose a charity that's right for you.
Your Local Community
There are many charities in your local area which can benefit from your car donation. We not only help you donate to a nearby charity, but we also focus on providing small local non-profits with an easy way to accept donations so that they can focus on their important work. Often the donation will make the biggest difference for such charities, bringing people together while helping support those in their local community who need it the most.