Help Your Favorite Charity with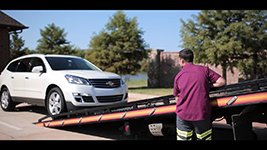 Instant Car Donation was founded with the goal of creating a win-win for charities and donors.  We connect people like you, who want to donate your car to support the things that matter most, with local charities, using an a simple and straightforward process. Have you been searching the internet, trying to make sense of the rules for donating your car? Look no further.  Our service provides you with the opportunity to focus on deciding which respected charity is right for you, rather than spending time navigating the complicated tax laws for car donations.    All it takes is a few moments on your part to fill out your contribution form.  We will arrange a free pickup of your vehicle, and assist you in recieving the best tax benefit possible for your generous gift. We take pride in helping smaller and medium-sized charities receive car donations, and providing support to those who are doing some of our community's most important work.
Charities of the Day
Eradicating preventable & curable blindness
The Himalayan Cataract Project (HCP) works to eradicate preventable and curable blindness through high quality ophthalmic care, education and the establishment of a world-class eye care infrastructure. At the core of HCP's work is its goal to achieve high-quality, low-cost eye care that can be sustained in the developing world for the long-term. HCP trains local eye care teams with methodologies optimized for the developing world. All training and education hinges on maximizing the capacity of eye care staff at all levels. This allows for the expansion of efficient eye care delivery, an increased number of patients treated, and an increased number of trained eye care specialists who can then train future eye care providers.
Inspire. Educate. Preserve.
The Yellowstone Association educates Yellowstone National Park visitors by offering trip planners, books, videos, and guided classes through Yellowstone Park by our field institute. The Yellowstone Association is located in Yellowstone National Park and promotes preservation of Yellowstone National Park through its educational Park Store bookstores, publication of books, and funding provided to Yellowstone through membership and sales of educational materials to park visitors. Since 1933, the Yellowstone Association has been the National Park Service's official partner in education in Yellowstone National Park.
Rigorous research. Bold ideas. Improving women's lives.
Ibis Reproductive Health is an international nonprofit organization with a mission to improve women's reproductive autonomy, choices, and health worldwide. Our core activity is clinical and social science research on issues receiving inadequate attention in other research settings and where gaps in the evidence exist. Our agenda is driven by women's priorities and focuses on increasing access to safe abortion, expanding contraceptive access and choices, and integrating HIV and comprehensive sexual and reproductive health services. We partner with advocates and other stakeholders who use our research to improve policies and delivery of services in countries around the world.
Providing quality, all-scholarship education to undeserved boys of all faiths
Founded in 2003, the Nativity School of Worcester is a Jesuit middle school that provides a quality, all-scholarship education to underserved boys of all faiths. Drawing upon four pillars - strength, scholarship, character, and service - a Nativity education inspires self-discovery, responsibility, spiritual growth, and a lifelong dedication to learning. Nativity School of Worcester is modeled upon effective practices that provide students from low-income homes the opportunity for academic excellence.
Tax Benefits
It is important to us at Instant Car Donation that you receive the largest allowable tax deduction possible without having to navigate complexities or perform extensive research. We pre-qualify all of our participating 501-c(3) non-profit charities to verify your donation will be tax deductible. The process will be streamlined for both you and the charity of your choice. We will provide you with an IRS 8283 tax form after your donation is complete.
The Importance of Choice
Donating a car is one of the most financially responsible ways to make a large charitable contribution.  Although the donee receives a tax benefit, the charity may benefit even more, by receiving a windfall that can help it to fund important projects.   Because of this, one of our primary goals is to match donees with the charities that best reflect their beliefs and values.  At Instant Car Donation, we always make charity choice an integral part of the process.  
For those of you who haven't decided on a particular charity, you can also indicate that on your contribution form and we will be happy to help your choose a charity that's right for you.
Your Local Community
There are many charities in your local area which can benefit from your car donation. We not only help you donate to a nearby charity, but we also focus on providing small local non-profits with an easy way to accept donations so that they can focus on their important work. Often the donation will make the biggest difference for such charities, bringing people together while helping support those in their local community who need it the most.