Help Your Favorite Charity with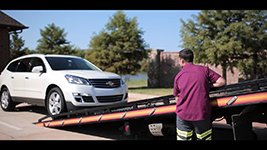 Instant Car Donation was founded with the goal of creating a win-win for charities and donors.  We connect people like you, who want to donate your car to support the things that matter most, with local charities, using an a simple and straightforward process. Have you been searching the internet, trying to make sense of the rules for donating your car? Look no further.  Our service provides you with the opportunity to focus on deciding which respected charity is right for you, rather than spending time navigating the complicated tax laws for car donations.    All it takes is a few moments on your part to fill out your contribution form.  We will arrange a free pickup of your vehicle, and assist you in recieving the best tax benefit possible for your generous gift. We take pride in helping smaller and medium-sized charities receive car donations, and providing support to those who are doing some of our community's most important work.
Charities of the Day
Invest in a child. Inspire a future.
Founded in 1893, Boys & Girls Clubs of Boston (BGCB) works to help young people, especially those who need us most, build strong character and realize their full potential as responsible citizens and leaders. We do this by providing: a safe haven filled with hope and opportunity, ongoing relationships with caring adults, and life-enhancing programs. BGCB annually serves more than 14,000 young people, ages 6-18, in 10 Clubs, at Camp Harbor View, and through YouthConnect, our program in partnership with the Boston Police Department. The agency's core programs focus on education; technology; the arts; sports, fitness and recreation; life skills and leadership development. BGCB is an affiliate of Boys & Girls Clubs of America and The United Way of Massachusetts Bay and Merrimack Valley.
Great futures start here
The Boys & Girls Club of Fall River is a youth development agency. We have been serving youth in grades kindergarten through senior year of high school in the Greater Fall River Area for over 124 years. We offer a safe place for these children to learn, play and grow. Club programs and services promote and enhance the development of our members by instilling a sense of competence, usefulness, belonging and a power of influence. Our mission is to enable youth to reach their full potential as responsible, caring and productive citizens. We believe that that every child in our community should have a safe place to learn and play, where caring adults supervise, guide and lead them to adulthood.
Live united.
Founded in 1922, United Way of Greater Plymouth County's mission is to unite people, ideas and resources to improve lives. Our purpose is to assure by means of Citizen Leadership and action, that the people of the greater Plymouth County area are provided with an efficient and effective network of human care services which is capable of meeting documented community needs. We envision a safe, healthy and well educated community where peoples' needs are met effectively, respectfully and compassionately.
Building innovative, meaningful and fun exhibits
MissionBoston Children's Museum engages children and families in joyful discovery experiences that instill an appreciation of our world, develop foundational skills, and spark a lifelong love of learning.VisionBoston Children's Museum is a welcoming, imaginative, child-centered learning environment that supports diverse families in nurturing their children's creativity and curiosity. We promote the healthy development of all children so that they will fulfill their potential and contribute to our collective wellbeing and future prosperity.
Tax Benefits
It is important to us at Instant Car Donation that you receive the largest allowable tax deduction possible without having to navigate complexities or perform extensive research. We pre-qualify all of our participating 501-c(3) non-profit charities to verify your donation will be tax deductible. The process will be streamlined for both you and the charity of your choice. We will provide you with an IRS 8283 tax form after your donation is complete.
The Importance of Choice
Donating a car is one of the most financially responsible ways to make a large charitable contribution.  Although the donee receives a tax benefit, the charity may benefit even more, by receiving a windfall that can help it to fund important projects.   Because of this, one of our primary goals is to match donees with the charities that best reflect their beliefs and values.  At Instant Car Donation, we always make charity choice an integral part of the process.  
For those of you who haven't decided on a particular charity, you can also indicate that on your contribution form and we will be happy to help your choose a charity that's right for you.
Your Local Community
There are many charities in your local area which can benefit from your car donation. We not only help you donate to a nearby charity, but we also focus on providing small local non-profits with an easy way to accept donations so that they can focus on their important work. Often the donation will make the biggest difference for such charities, bringing people together while helping support those in their local community who need it the most.