Help Your Favorite Charity with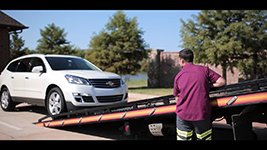 Instant Car Donation was founded with the goal of creating a win-win for charities and donors.  We connect people like you, who want to donate your car to support the things that matter most, with local charities, using an a simple and straightforward process. Have you been searching the internet, trying to make sense of the rules for donating your car? Look no further.  Our service provides you with the opportunity to focus on deciding which respected charity is right for you, rather than spending time navigating the complicated tax laws for car donations.    All it takes is a few moments on your part to fill out your contribution form.  We will arrange a free pickup of your vehicle, and assist you in recieving the best tax benefit possible for your generous gift. We take pride in helping smaller and medium-sized charities receive car donations, and providing support to those who are doing some of our community's most important work.
Charities of the Day
Stronger Communities. Greater Giving.
We seek to strengthen communities and inspire greater giving by: - Investing charitable assets for today and tomorrow - Connecting donors with effective organizations, ideas and people - Leading and collaborating on important public issuesEstablished in 1962, the New Hampshire Charitable Foundation is the largest private provider of nonprofit grants and student aid in northern New England. The Foundation manages $600 million in charitable funds donated by hundreds of families and individuals, and awards some 5,000 grants and scholarships exceeding $30 million annually.
Live United
Here at Granite United Way, we are committed to investing in the areas of the community with the most critical needs - education, income and health. By focusing on these investment initiatives, we are helping people in a new way; we are breaking negative cycles and tackling the root causes of problems to create lasting change. On July 1, 2010, the former United Ways known as Heritage United Way, United Way of Merrimack County, Upper Valley United Way and the North Country United Way officially merged to form Granite United Way. On February 1, 2012 the former United Way of Northern New Hampshire became part of Granite United Way. Inspired by the strength demonstrated in the previous mergers, on January 1, 2013 the former Lakes Region United Way officially joined Granite United Way.
Finding forever homes
The New Hampshire Humane Society (NHHS) was founded in 1900. As one of the largest and oldest humane societies in New Hampshire, we provide care for more than 1,000 animals each year, offer a low cost spay/neuter clinic, assist with cruelty investigations and offer community outreach programs for more than 32 cities and towns in the NH Lakes Region. Our mission and purpose is: to find responsible and caring forever homes; to provide shelter and care for lost, abandoned and unwanted animals; to be advocates for animals - speaking for those that cannot speak for themselves; to implement educational programs and provide services to promote responsible pet ownership and the bond between animals and humans; and to prevent cruelty to animals.
Live United
United Way of Greater Nashua is an independent, non-profit organization controlled by our local donors. It was established in 1930 when business leaders helped raise $42,677 to assist local families who were suffering from the community's greatest problems of the time: the Great Depression and the aftermath of the Crown Hill fire. We've been here ever since, bringing together donors, businesses, non-profits, government, and faith-based communities to make our region a stronger, healthier place to live and work. We serve the communities of Amherst, Brookline, Hollis, Hudson, Litchfield, Lyndeborough, Merrimack, Milford, Mont Vernon, Nashua and Wilton.
Tax Benefits
It is important to us at Instant Car Donation that you receive the largest allowable tax deduction possible without having to navigate complexities or perform extensive research. We pre-qualify all of our participating 501-c(3) non-profit charities to verify your donation will be tax deductible. The process will be streamlined for both you and the charity of your choice. We will provide you with an IRS 8283 tax form after your donation is complete.
The Importance of Choice
Donating a car is one of the most financially responsible ways to make a large charitable contribution.  Although the donee receives a tax benefit, the charity may benefit even more, by receiving a windfall that can help it to fund important projects.   Because of this, one of our primary goals is to match donees with the charities that best reflect their beliefs and values.  At Instant Car Donation, we always make charity choice an integral part of the process.  
For those of you who haven't decided on a particular charity, you can also indicate that on your contribution form and we will be happy to help your choose a charity that's right for you.
Your Local Community
There are many charities in your local area which can benefit from your car donation. We not only help you donate to a nearby charity, but we also focus on providing small local non-profits with an easy way to accept donations so that they can focus on their important work. Often the donation will make the biggest difference for such charities, bringing people together while helping support those in their local community who need it the most.