Help Your Favorite Charity with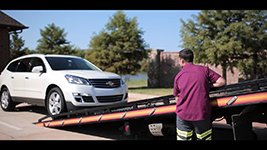 Instant Car Donation was founded with the goal of creating a win-win for charities and donors.  We connect people like you, who want to donate your car to support the things that matter most, with local charities, using an a simple and straightforward process. Have you been searching the internet, trying to make sense of the rules for donating your car? Look no further.  Our service provides you with the opportunity to focus on deciding which respected charity is right for you, rather than spending time navigating the complicated tax laws for car donations.    All it takes is a few moments on your part to fill out your contribution form.  We will arrange a free pickup of your vehicle, and assist you in recieving the best tax benefit possible for your generous gift. We take pride in helping smaller and medium-sized charities receive car donations, and providing support to those who are doing some of our community's most important work.
Charities of the Day
Art-making, critical dialogue and community
Anderson Ranch's provides transformative experiences that celebrate artists, art-making, creative dialogue and community. At Anderson Ranch, we recognize human beings' lifelong need to develop personal creativity and to discover, learn and grow. We nurture and inspire imaginations of all ages, encouraging experimentation, intensive inquiry and creative production. Anderson Ranch is an international center for the creation of new work and untried art forms for leading artists of our time.
Protecting through connecting: wilderness, wildlife and people
As the heart of the global wilderness community for over 40 years, The WILD Foundation protects wilderness while meeting the needs of human communities, working across cultures and boundaries by collaborating with local peoples, organizations, the private sector, and governments to create dynamic practical projects and communications initiatives. WILD's work promotes and demonstrates Nature Needs Half, a science-based and common-sense vision in which humans and wild nature share our planet so that large natural areas - land and water - are of sufficient size and are interconnected so they can continue to provide essential, life-supporting services that assure both human health and prosperity, and a bountiful, beautiful resource of wild nature. WILD is also the founder and steward of the World Wilderness Congress, the world's longest-running, public, international conservation program.
Uniting a community of pro athletes and couples to grow as disciples of Jesus and positively impact their spheres of influence
Pro Athletes Outreach (PAO) conducts Christ-centered programs and conferences to equip professional athletes, coaches and their families to make a positive impact in the world for Jesus Christ. Today's professional athletes have a tremendous platform to influence the world around them. Their lives are scrutinized by media, fans and the general public. We are committed to protecting the privacy of athletes, coaches and their families while they enjoy our conferences. Over the past 36 years, PAO has not only grown its ministry but has been an integral partner in starting ministries in various other sports. PAO's ministry expansion includes Motor Racing Outreach, Pro Basketball Fellowship, Jockey/Rodeo conference, Women's Getaway and more.
Taking military families from battle-ready to family-ready
Project Sanctuary is a therapeutic military family program that focuses on the needs, challenges, and concerns that our military families face every day. We work with veterans, active-duty service members, and their families with our exclusive three part A.R.T. program, combining counseling, education, self-development, and recreational therapy to help build well-adjusted families. We assist the military service members by helping them heal from the effects of war, providing a safe place to heal, helping reconnect the family unit and treating all members of the family at their level of need—which enables the service member to reintegrate into their family and community successfully. Our programs focus on the entire family's mental health and well-being first as we take them through the steps towards creating a sustainable balanced and thriving family– and life.
Tax Benefits
It is important to us at Instant Car Donation that you receive the largest allowable tax deduction possible without having to navigate complexities or perform extensive research. We pre-qualify all of our participating 501-c(3) non-profit charities to verify your donation will be tax deductible. The process will be streamlined for both you and the charity of your choice. We will provide you with an IRS 8283 tax form after your donation is complete.
The Importance of Choice
Donating a car is one of the most financially responsible ways to make a large charitable contribution.  Although the donee receives a tax benefit, the charity may benefit even more, by receiving a windfall that can help it to fund important projects.   Because of this, one of our primary goals is to match donees with the charities that best reflect their beliefs and values.  At Instant Car Donation, we always make charity choice an integral part of the process.  
For those of you who haven't decided on a particular charity, you can also indicate that on your contribution form and we will be happy to help your choose a charity that's right for you.
Your Local Community
There are many charities in your local area which can benefit from your car donation. We not only help you donate to a nearby charity, but we also focus on providing small local non-profits with an easy way to accept donations so that they can focus on their important work. Often the donation will make the biggest difference for such charities, bringing people together while helping support those in their local community who need it the most.