Help Your Favorite Charity with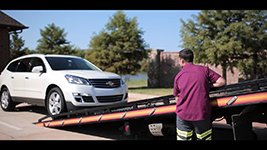 Instant Car Donation was founded with the goal of creating a win-win for charities and donors.  We connect people like you, who want to donate your car to support the things that matter most, with local charities, using an a simple and straightforward process. Have you been searching the internet, trying to make sense of the rules for donating your car? Look no further.  Our service provides you with the opportunity to focus on deciding which respected charity is right for you, rather than spending time navigating the complicated tax laws for car donations.    All it takes is a few moments on your part to fill out your contribution form.  We will arrange a free pickup of your vehicle, and assist you in recieving the best tax benefit possible for your generous gift. We take pride in helping smaller and medium-sized charities receive car donations, and providing support to those who are doing some of our community's most important work.
Charities of the Day
Neighbors helping neighbors
Established in 1983, United Food Bank began operation in Mesa, Arizona. Our mission is to provide access to nutritious food for those who are without, serving as a community bridge between those who want to help and those who are in need. United Food Bank defines its work as neighbors helping neighbors. We provide hunger relief/food assistance by collecting, acquiring, storing and distributing food and related commodities through a network of partner social services agencies in our service area: eastern Maricopa County, Gila & Pinal Counties and southern Apache & Navajo Counties.
Protecting and restoring the Colorado Plateau
Founded in 1985, the Grand Canyon Trust protects and restores the Colorado Plateau - its spectacular landscapes, flowing rivers, clean air, diversity of plants and animals, and areas of beauty and solitude. As a regional conservation organization we work for common sense, balanced solutions to significant problems affecting the region's natural resources. Our vision for the Colorado Plateau is: a region still characterized by vast open spaces with restored, healthy natural areas and habitat for all native plants and animals; a sustaining relationship between human communities and the natural environment; and people living and visiting here who are willing and enthusiastic stewards of the region's natural resources and beauty.
Living our diverse faiths
The mission of Interfaith Community Services is to live our diverse faiths by helping seniors, disabled individuals and people in financial crisis in Pima County achieve stable and independent lives though support from volunteers, faith communities and the community-at-large. Our vision is that: seniors and disabled individuals will have transportation, meals, and caregiving services available to them so they can remain independent in their homes; people in financial crisis will have a compassionate place to turn to for vital services that help stabilize their housing, employment, and health care situations; and seniors, disabled individuals, and people in financial crisis may gain access to personal resources, social support, and information to make informed decisions.
Trusted by Women & Families For Over 30 Years
The Crisis Pregnancy Centers of Greater Phoenix (CPC) was founded in 1982 with the vision of serving the physical, emotional, social, and spiritual needs of women and families who are in crisis because of an unplanned pregnancy. Crisis Pregnancy Centers of Greater Phoenix is one of the largest & most comprehensive pregnancy resource services in the nation, with four clinics in the Phoenix area. The women, men, and teens served by CPC's trained staff and volunteer support team are offered factual information and education regarding pregnancy, abortion and its risks, and the alternative options and choices available to them, FREE of charge, in a caring, confidential and trusted environment.
Tax Benefits
It is important to us at Instant Car Donation that you receive the largest allowable tax deduction possible without having to navigate complexities or perform extensive research. We pre-qualify all of our participating 501-c(3) non-profit charities to verify your donation will be tax deductible. The process will be streamlined for both you and the charity of your choice. We will provide you with an IRS 8283 tax form after your donation is complete.
The Importance of Choice
Donating a car is one of the most financially responsible ways to make a large charitable contribution.  Although the donee receives a tax benefit, the charity may benefit even more, by receiving a windfall that can help it to fund important projects.   Because of this, one of our primary goals is to match donees with the charities that best reflect their beliefs and values.  At Instant Car Donation, we always make charity choice an integral part of the process.  
For those of you who haven't decided on a particular charity, you can also indicate that on your contribution form and we will be happy to help your choose a charity that's right for you.
Your Local Community
There are many charities in your local area which can benefit from your car donation. We not only help you donate to a nearby charity, but we also focus on providing small local non-profits with an easy way to accept donations so that they can focus on their important work. Often the donation will make the biggest difference for such charities, bringing people together while helping support those in their local community who need it the most.